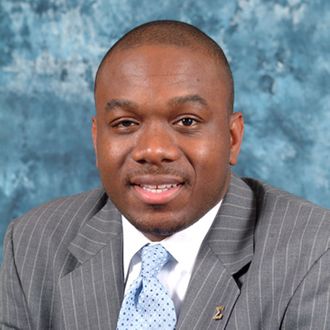 The family of Marco McMillian, an openly gay candidate for mayor in Clarksdale, Mississippi, is now publicly challenging authorities for refusing to investigate his murder as a hate crime. McMillian's body was found in the woods last week and 22-year-old Lawrence Reed, who was in an accident while driving McMillian's car, has been arrested. Now the family has revealed that McMillian was beaten, dragged, and set on fire before his naked body was dumped near a river. "We feel this was not a random act of violence based on the condition of the body when it was found," the family said in a statement. "Marco, nor anyone, should have their lives end in this manner."
Family members say they received the information from the coroner's office, but Coahoma County Coroner Scotty Meredith told CNN that while there were "signs of an altercation," that wasn't the cause of death. "He was beaten, but not badly," he explained. Meredith has also said that McMillian was dragged to the spot where his body was dumped, but not dragged behind a vehicle. The autopsy report won't be released for several weeks.
Carter Womack, a friend of the family and McMillian's godfather, told the Clarion-Ledger that the family thinks his homosexuality might have been a factor. "He was very concerned about his safety; people had tried to talk him out of the race," Womack said. "The family feels this ought to be investigated a hate crime." However, the Coahoma County Sheriff's office said it isn't looking into that option. If they have a change of heart, they'd have to seek assistance to pursue a federal hate crime, since Mississippi's hate-crime law doesn't cover sexual orientation.