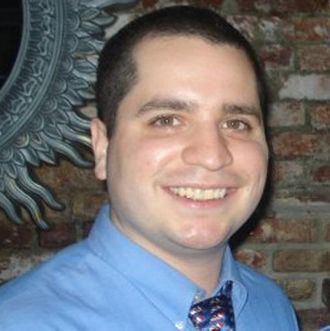 After a routinely uncomfortable trial that included its fair share of torture porn, NYPD officer Gilberto "Cannibal Cop" Valle was found guilty today of planning to kidnap, rape, and cannibalize the women he chatted about online. Although Valle never physically harmed anyone, the plans he detailed in chats with alleged co-conspirators were enough to convict on charges of kidnapping conspiracy and illegally accessing a law-enforcement database, and could land him up to life in prison. While the defense argued that Valle's startling plots — "I was thinking of tying her body onto some kind of apparatus … cook her over a low heat, keep her alive as long as possible," for instance — were nothing more than twisted fantasies, they proved disturbing and based enough in reality for a jury to consider him a threat.
The 28-year-old Valle was arrested in October, to much tabloid fanfare, after his estrange wife tipped the FBI to his online obsession. According to chat logs, Valle was willing to take $5,000 to kidnap and rape a woman he knew and had gathered personal information on using his access as a cop. "It is going to be so hard to restrain myself when I knock her out, but I am aspiring to be a professional kidnapper and that's business," he wrote.
But his defense, along with their expert witness, said that Valle was never planning to act and is not mentally ill, but does have "a deviancy that involved fantasies of sexual sadism." A defense attorney argued, "We don't convict human beings because of ugly thoughts."
"The evidence proves beyond a reasonable doubt that Officer Valle's plans were real, that he was serious, that he was not just entertaining himself," a prosecutor countered last week. "He would have carried out a plan if he thought he could get away with it." It took a jury of six men and six women sixteen hours over the course of four days to agree.