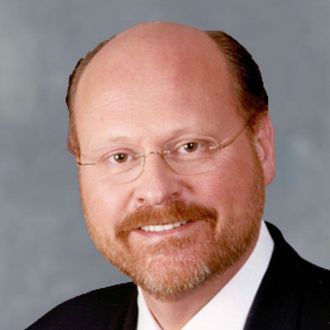 Over the weekend, John Catsimatidis picked up an endorsement from former governor George Pataki, and now Joe Lhota is countering with support from several Republicans who are still in office. The New York Post reports that all four Republican members of City Council will announce later this week that they're backing the former MTA chief. Councilman Eric Ulrich called Catsimatidis a "buffoon" who "will never get elected mayor in New York," and Councilman James Oddo said, "I think there's a value in going to these Republican voters and saying, we've worked with Joe Lhota and we know he'd be the best candidate for mayor. He is by far the best candidate." Despite the high praise, their endorsement may have a limit.
Oddo, who happens to be a close ally of Christine Quinn, told the Post that he's only endorsing Lhota for the GOP primary. "I'm going to take this one step at a time," he said. "Maybe we'll do this again (in the general election)."
While it appears Lhota has won over one member of the Bloomberg family, the mayor is still being coy about his pick for a replacement. Mayor Bloomberg said on Monday, "I think that there's a real choice out there. The candidates are starting to say what they stand for, whether they're in favor of improving our schools, whether they're in favor of keeping you safe, whether they're in favor of keeping businesses from fleeing the city or not." He added that he hasn't decided if he'll make a public endorsement, but "I made up my mind a while ago." So presumably he isn't waiting for a last minute move from Hillary Clinton.