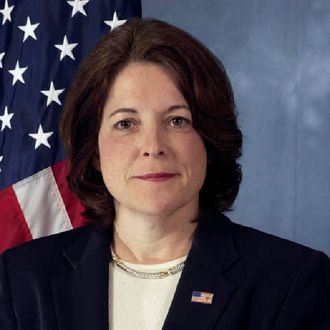 Photo: United States Secret Service
President Obama is set to appoint Julia Pierson as the new head of the Secret Service in an announcement tomorrow, making her the first woman to lead the agency after a bunch of men proved to be embarrassments. Pierson, a former agent and currently the Secret Service chief of staff, will take over without a Senate confirmation hearing following the prostitution scandal that forced former director Mark Sullivan's resignation and "exposed a culture within the service of macho behavior while on the road." The news was broken exclusively by the Washington Post, which may have gotten too excited and reported on the wrong job in a rush.
The original version of Scott Wilson's breaking news called Pierson the "new CIA director," as did two subsequent updates from the paper's official Twitter account alerting more than 1.5 million followers "#BREAKINGNEWS: Obama to name Julia Pierson as new CIA director" and "Julia Pierson will be the first female director of the CIA."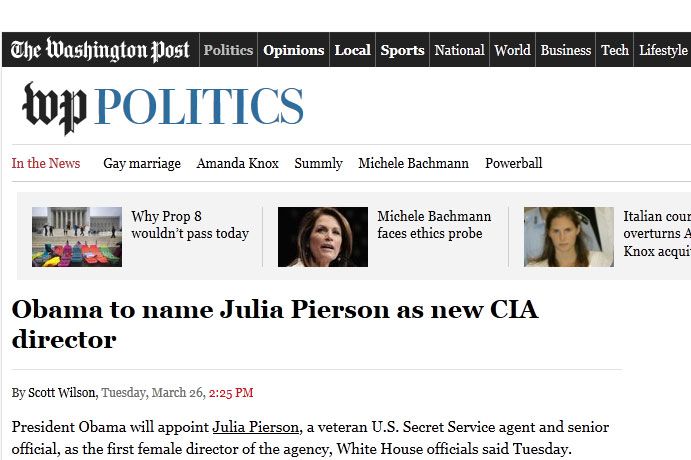 Within a few minutes, the article (and its URL) were updated and the tweets deleted, replaced with one reading, "Major correction on last tweet. Obama has tapped Julia Pierson as director of Secret Service, not CIA. Apologies." And John Brennan breathed a sigh of relief that he was not unwittingly Petraeus-ed.