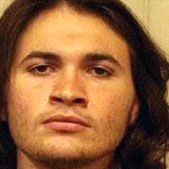 Abdel Hameed Shehadeh: Not good for the Jews.
Photo: U.S. Marshals Service
Juries Without Jews is not the worst NGO of all time, but the stated goal of defense attorney Frederick Cohn (a Jewish person, you will be surprised to learn), whose client, Staten Islander Abdel Hameed Shehadeh, faces charges in Brooklyn federal court for lying to the FBI about attempting to join the Taliban.
"Given that there's going to be inflammatory testimony about Jews and Zionism, I think it would be hard for Jews to cast aside any innate antipathy," Cohn has argued to his judge, according to the Post.
The prosecutors on the case suggested a blanket ban on Jews from the jury would be unconstitutional, and Cohn himself admitted that his gambit was a "long shot." It may be just as well, though, because, according to 2011 Gallup poll, American Jews are more tolerant and open-minded about American Muslims than any other religious group.
Jews are vastly more likely than protestants, Catholics, or Mormons to believe that Muslim-Americans are loyal to the United States, do not sympathize with Al Qaeda, and face prejudice from most Americans. If you're trying to convince a jury that your client has been unfairly accused of terrorist ties, having some Jews on your jury might not be a terrible idea.