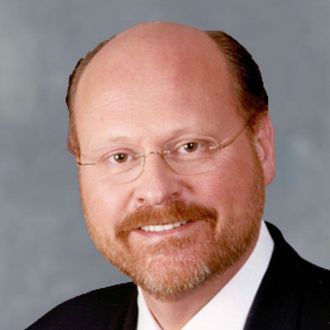 When the idea of Joe Lhota running for mayor came up in November, it seemed that several of the city's five GOP chairmen were already set on Adolfo Carrión, the former Bronx borough president and former member of the Obama administration. However, on Wednesday, Lhota picked up an endorsement from Bronx County GOP Chairman Jay Savino, killing Carrión's shot at running for mayor as a Republican.
Since Carrión is registered as an independent, he would need the support of three Republican county leaders to run in the GOP mayoral primary. The Daily News reports that while Savino and Brooklyn's Craig Eaton spent months lobbying their colleagues on Carrión's behalf, the GOP heads from Manhattan and Queens remain committed to John Catsimatidis. With Lhota expected to get the endorsement of Staten Island Republicans and Eaton saying recently that he's leaning toward Catsimatidis, that means Carrión is out.
Savino didn't get into the behind-the-scenes maneuvering when explaining his change of heart, but he did note that Lhota is from the Bronx. In fact, the GOP's Bronx headquarters is located in a storefront that was once a candy shop Lhota frequented as a child, and it sounds like he used that information to charm party bosses. "He pointed out where he used to purchase his Spaldeens. He showed us where the comic books used to be. And by the time he was done, most of the executive committee had the same fond memories," Savino said.
As for Carrión, while the news is a major blow to his campaign, he's been endorsed by the city's Independence Party and doesn't intend to drop out of the race. "Mr. Carrion isn't interested in backroom dealing. He's interested in winning a general election," his campaign said in a statement. "As we have stated previously, he will be running to November on the same Independence line that has helped hand the GOP victory in the past."