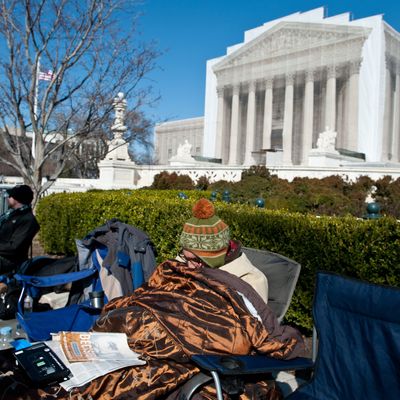 The Supreme Court building looks weird because
it's being renovated.
Photo: Nicholas Kamm/AFP/Getty Images
A line started to form outside the Supreme Court today, five days before oral arguments on two gay marriage cases are set to begin on Tuesday. The temperature at night is going to be in the 30s until then, and Monday's forecast calls for rain and snow showers, so this seems kind of nuts. But, you know, in an inspiring way. It's not like they're camping out for a new Target like some weird Canadian.