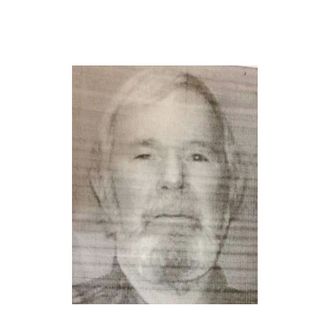 A gunman reportedly shot and killed four people, injuring at least two others, at a car wash and a barbershop this morning in the upstate New York towns of Herkimer and Mohawk, NBC reports. Local schools in Herkimer County, between Albany and Syracuse, are locked down and the suspect is still at large. The man — described as "a 50- to 60-year-old slender white male, about 5-foot-11, with white hair and a white beard, last seen wearing a flannel shirt" — may also have attempted to burn down his apartment building before the shooting spree. Update: He's been identified as 64-year-old Kurt Meyers, pictured here.
The Mohawk Valley's Observer-Dispatch reports:
Police believe the suspect set his home in Mohawk on fire before heading to [John's Barber Shop] near his home. Several people were shot there and two people were killed. He then headed to [Gaffey's Car Wash].

The suspect reportedly used a long gun for the shootings. He had not been apprehended as of 11:45 a.m. There were some reports that he may have worked at Gaffey's.
Additionally, "police were seen taking about half a dozen long guns from the residence shortly before 11 a.m. but would not confirm if they belonged to the suspect."
"I think this guy is trying to prove a point," said a local whose father was among the victims. "It definitely seems like he knew what he was doing."