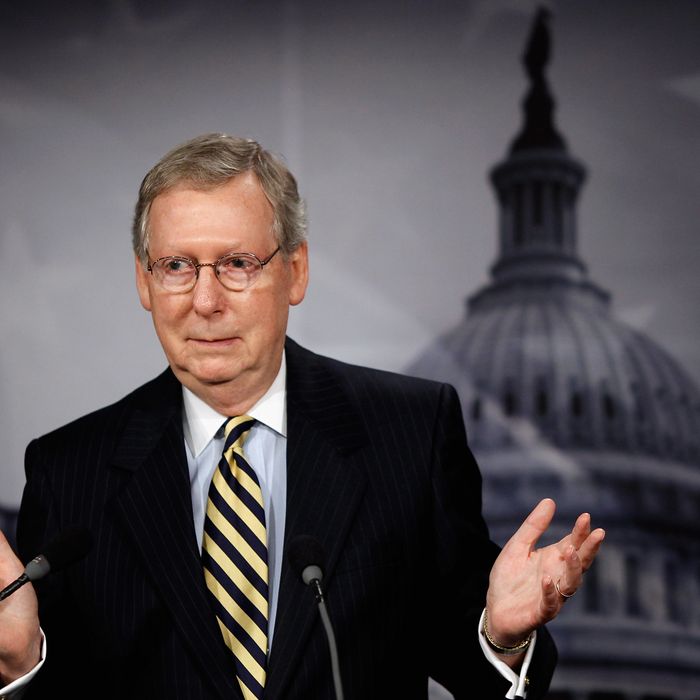 Secret plan? I have no idea what you're talking about!
Photo: Chip Somodevilla/2011 Getty Images
National Journal reports that Mitch McConnell is developing a secret plan to repeal Obamacare. The plan involves winning control of the Senate and the White House. Devious!

Most interesting is the word that is not among any of the 2,000 detailing this intricate plot to win control of the elected branches of government and institute the party's declared agenda: replace. McConnell's detailed plans apparently include making no provision at all for some different plan to reform health care.
How curious. McConnell has been telling us for years that he really wants to start over and design a better reform proposal that does all the things people like without inconveniencing anybody. And yet his actual plans involve restoring a status quo that had massive costs and imposed cruel insecurity and deprivation on 50 million Americans. Somebody tell McConnell — he's sure to correct this oversight at once.