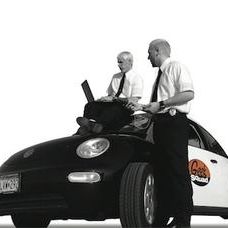 "There's a deep, deep relationship between New Yorkers and their government and that relationship is captured in the data," said Office of Policy and Strategic Planning head Michael Flowers in today's New York Times story about the city's three-year-old Big Data shop. The people who work at the OPSP are responsible for sifting through the terabyte of raw numbers (the equivalent of about 143 million printed pages) that the city government generates every day. (They have some fancy computer programs to help them with the task.) That includes data on everything from boiler and electricity usage in the city's 900,000 buildings, to the frequency of heart attacks among New York's 8 million residents, to stop-and-frisk statistics. While the OPSP was created with the goal of using the quantitative methods favored by tech companies to help the city run more smoothly, Flowers said that "what we're really running here is an office of New Yorkology."
Of course, the piece contains some fun-ish facts from the number-crunchers, such as:
The Sanitation Department collects 12,000 tons of trash daily, or the equivalent of four

U.S.S.

Intrepids every nine

 

days. 
Over 100,000 parking tickets are issued every

 

week.
The

NYPD

takes an average of nine minutes and six seconds to respond to crimes in

 

progress.
The city has 1,255 Wi-Fi

 

hotspots.
Bed-Stuy's Brooklyn 3 reports more rat sightings (940 this year) than any other community

 

board.
The office makes all of its information available via a government website, which has been put to use by other city agencies, scores of app developers, and Occupy Wall Streeters analyzing the effectiveness of their Hurricane Sandy relief efforts. But Flowers's stated desire to begin mining social media data — as well as "the potential for the selective use and release" of the public numbers — is the sort of thing that makes groups like the New York Civil Liberties Union "uncomfortable." We already know what Mayor Bloomberg would say to that.