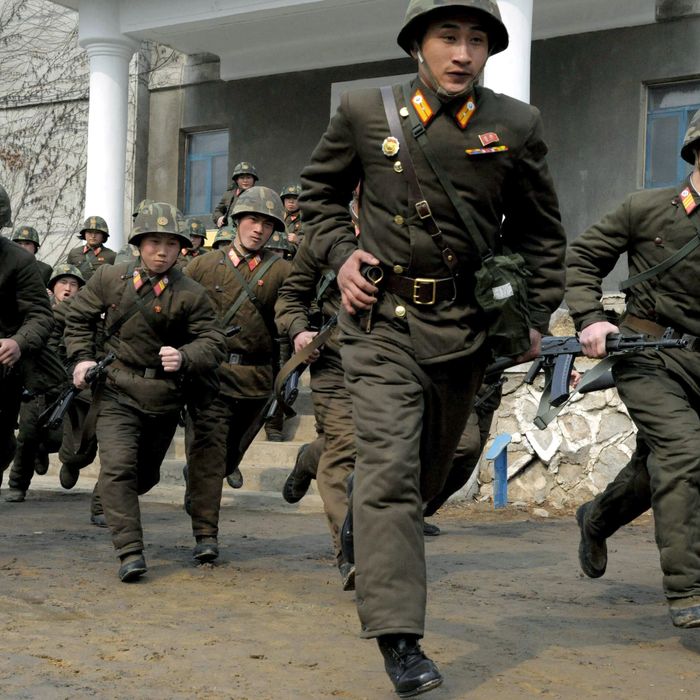 People running around in uniforms.
Photo: Kim Kwang Hyon/Corbis
With just hours until the United Nations considers new sanctions against North Korea, a spokesman for the regime of Kim Jong Un declared, "Now that the U.S. is set to light a fuse for a nuclear war, the revolutionary armed forces of the DPRK will exercise the right to a preemptive nuclear attack to destroy the strongholds of the aggressors and to defend the supreme interests of the country."
It does seem like they say this every few months or so, but apparently, according to the New York Times, this is the first time North Korea has specifically threatened a preemptive nuclear strike. The good news is nobody takes them seriously — yes, even though they've released photos of people running around in uniforms.