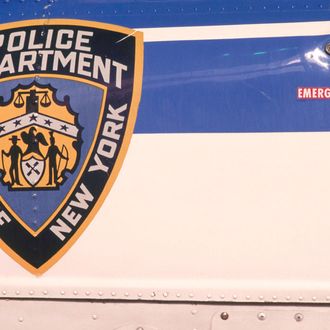 Photo: Mark Peterson/Corbis
After two FDNY EMTs, including the commissioner's son, were revealed to be horribly bigoted on their public Twitter accounts, the NYPD is sitting its own people down for a little lesson. The police department has issued its first social-media standards guide, the Daily News reports, reminding officers, "Members of the service should be aware that activities on personal social media sites may be used against them to undermine their credibility as members of the department." It's a little late.
From the gory message-board postings of the Cannibal Cop to the racist Facebook groups about the West Indian American Day parade, police officers have already had their share of embarrassments out in the not-so-new frontiers of social media. Recently, a captain used a Twitter account for his precinct to identify and warn of released convicts, but the new rules ban the creation of profiles for any specific precincts or units.
Individual cops are told "not to disclose or allude to their status as members of the department" and not to post pictures in uniform unless they're at official events. But there are work-arounds for those who want to risk it, or just have to vent their off-color frustrations online: "Cops need to change their names on their Facebook and twitter accounts and use nicknames," offered an anonymous poster on one public NYPD forum, calling the rules a violation of the officers' civil rights. "IAB will be using searches with their names," the person added. "Lol."