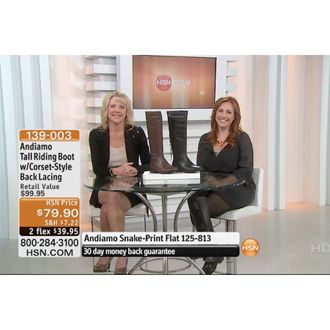 Seventy-seven-year-old Philip Leopold of the Bronx pleaded guilty today to lifting $1.6 million from his blind and hearing-impaired friend of 40 years, an 85-year-old woman. The filching took place between 2002 and 2010, according to Manhattan DA Cy Vance, because Leopold helped handle the victim's finances, while also using her accounts to take out some 30 life-insurance policies for him and his daughter and do absolutely epic amounts of at-home shopping:
He spent more than $500,000 at ShopNBC, a television and online shopping site. Through ShopNBC and other television and online retailers such as The Home Shopping Network and QVC, LEOPOLD purchased thousands of watches, watch storage and display cases, rings and other jewelry, MP3 players, digital cameras and recorders, video cameras and DVDs, lamps, vacuum cleaners, throw blankets, sheet sets, candlesticks, filters, tool kits, bags, clocks, figurines and globes, coin collections, luggage, knife sets, glasses, pots and pans, cups and saucers, flameless candles and at least one "multi-color fog maker."
We're envisioning either an awesome episode of Hoarders (flameless candles and a fog machine!?) or the most boring ripped-from-the-headlines Law & Order plot of all-time.