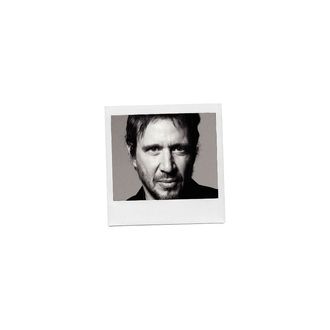 Photo: Courtesy of Publisher
Name: Richard Hell
Age: 63
Neighborhood: East Village
Occupation: Punk-rock icon; writer. His new memoir, I Dreamed I Was a Very Clean Tramp, is out next Tuesday, and you can catch him next Thursday, March 14, at Barnes & Noble on Union Square for their Upstairs at the Square discussion series.  
Who's your favorite New Yorker, living or dead, real or fictional?
The first name that came to mind is Andy Warhol, but that can't be right, can it? Rudy Burckhardt? Edgar Allen Poe? I'll leave it at that.
What's the best meal you've eaten in New York?
Daniel, Hearth, Calliope, Katz's. 
In one sentence, what do you actually do all day in your job?
I concentrate and brood and sit around and read.
What was your first job in New York?
Stock boy at Macy's. I was 17, alone, newly arrived in New York, with less than $30. Immediately fed myself shoplifting from the gourmet food department. Absolutely no complaints.
What's the last thing you saw on Broadway?
True West with Philip Seymour Hoffman and John C. Reilly. I love a good play, but they're too hard to find. Can't remember how I ended up at that one ten years ago; probably a gift. There's a lot to like about Sam Shepard, but he does seem a bit excessively machomythodelic all those years since the sixties.
Do you give money to panhandlers?
More often recently, but not often enough.
What's your drink?
Tanqueray martini — up, dry, olives.
How often do you prepare your own meals?
Only ever soft-boiled eggs or peanut butter and jelly, but almost every day. For a short time before that, it was oatmeal, then blueberries together with almonds, Progresso soups. Various phases of what to eat every day up until time to go out to dinner. 
What's your favorite medication?
Painkillers. I'm glad when I have to get them prescribed, but I get tired of them pretty fast.
What's hanging above your sofa?
A small photograph by Christopher Wool (from East Broadway Breakdown), a wall-hanging sculpture by Jim Lambie (Voidoid), a screenprint collaboration between Christopher Wool and me (slave/salve), and two vintage dime store half-completed paint-by-numbers panels featuring Felix the Cat found by my ex-wife on eBay and given me because she knows I like Felix and dime stores and paintings, and she likes to shop.
How much is too much to spend on a haircut?
Anything, because I do it myself, but during my last short trial period of farm-out I wouldn't go above $75. I'm not judging, though (unlike my wife, who privately curses the customers every time we pass a nail salon). 
When's bedtime?
Usually about midnight if you mean sleep; 10 p.m. if you count the movie and Kimmel monologue (the TV is in the bedroom).
Which do you prefer, the old Times Square or the new Times Square?
I can remember Hubert's Flea Circus and double-feature action movies and peep shows. I prefer that. I have to admit, though, that I am into the crazy assault skyscraping signage/light of the current Times Square at night.
What do you think of Donald Trump?
Simple loudmouth fool, if you really want to force me to dig him out from under contempt.
What do you hate most about living in New York?
That it's not practical to have a car. I actually had two here for a while, a somewhat souped-up 1968 Plymouth Satellite and a 1965 Barracuda. That was really crazy. But, now that I don't have the time to take off spontaneously to the back-roads the way I like to, I can't deal with the parking, etc., expenses … 
Who is your mortal enemy?
I hate, but tend not to hold the grudge. There's no one who keeps me awake at night.
When's the last time you drove a car?
Six weeks ago, a borrowed one, visiting upstate.
How has the Wall Street crash affected you?
I'm lucky — it hasn't hurt me a lot, though it's not over and I might not even understand how it's hurt me. 
Times, Post, or Daily News?
Times, snuck free online. 
Where do you go to be alone?
I'm usually alone or asleep, at home. "Usually alone" because my wife has a job; "or asleep," because that's a kind of alone, too, so if you add it up, I'm usually alone. At home.
What makes someone a New Yorker?
Anyone who lives here because they want to, I guess.