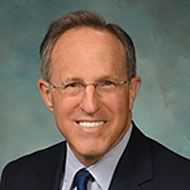 Whenever a political office opens up in Massachusetts, Connecticut, New Jersey, New York, or pretty much any place within a 300-mile radius of Boston, some Kennedy somewhere either actively considers running for it or is assumed to be interested. The buzz lasts for a few days, maybe a few weeks, and then everyone usually moves on with their lives.
For whatever reason, the Romney clan is now a part of this same phenomenon. When John Kerry's Senate seat opened up recently, Ann Romney was rumored to have been the target of Massachusetts Republicans searching for a candidate, and Tagg Romney went as far as mulling over a candidacy before deciding against it.
Now Carl Levin's Senate seat is opening up in Michigan, and Scott Romney — a Romney you've probably never heard of, but he's Mitt's older brother and he tried to win the GOP nomination in Michigan's 1998 attorney general race — might be interested. And if he's not, there are about 45 other Romneys out there who, presumably, might be.