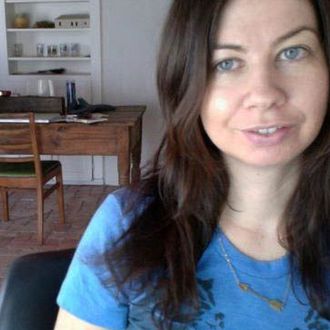 Facebook COO Sheryl Sandberg's new book, Lean In, has had one of the more successful honeymoons in the modern history of book publishing. With the help of a team of publicists, Sandberg has catapulted her message of female empowerment to the top of the best-seller lists, appeared on the cover of Time and every other publication imaginable, and started a nationwide conversation about the issues facing women in the workplace.
But Team Sandberg isn't all positivity and support, as Katherine Losse, an early Facebook employee and former speechwriter for Mark Zuckerberg, recently learned. When Losse published a critical review of Lean In, she received a nastygram from Sandberg spokeswoman and former Facebook executive Brandee Barker, who told her: "There's a special place in hell for you."
Losse — whose memoir about Facebook's early days, The Boy Kings, was published last year — tweeted a screenshot of her in-box on Wednesday afternoon.

Her sin, apparently, was a review of Lean In published in Dissent, in which she questioned the brand of feminism espoused by Sandberg's book. Losse wrote:
As memoir, it is instructive regarding Sandberg's successful career trajectory, and provides some helpful advice for young women in how to follow her. But as a manual for navigating the workplace, it teaches women more about how to serve their companies than it teaches companies about how to be fairer places for women to work.
Today, after posting Barker's private message, Losse took to Twitter to express her shock:

Despite Losse's tongue-in-cheek claims of theological bullying, the "special place in hell" formulation is an old one. As the Cut reminded us recently, the quote — about women who don't support other women — is often attributed to former Secretary of State Madeleine Albright, but has been adopted as a maxim by figures as various as Sarah Palin and Taylor Swift.

Barker, who ran corporate communications at Facebook until 2010, launched her own PR firm, the Pramana Collective, with two other Silicon Valley PR veterans earlier this year. She is also helping with publicity for Sandberg's book launch ("Helping Lean In ignite change," reads her Twitter bio) and is listed on the Lean In website as an adviser, in addition to being named in the book's acknowledgments.

Barker didn't immediately return an e-mail seeking comment.