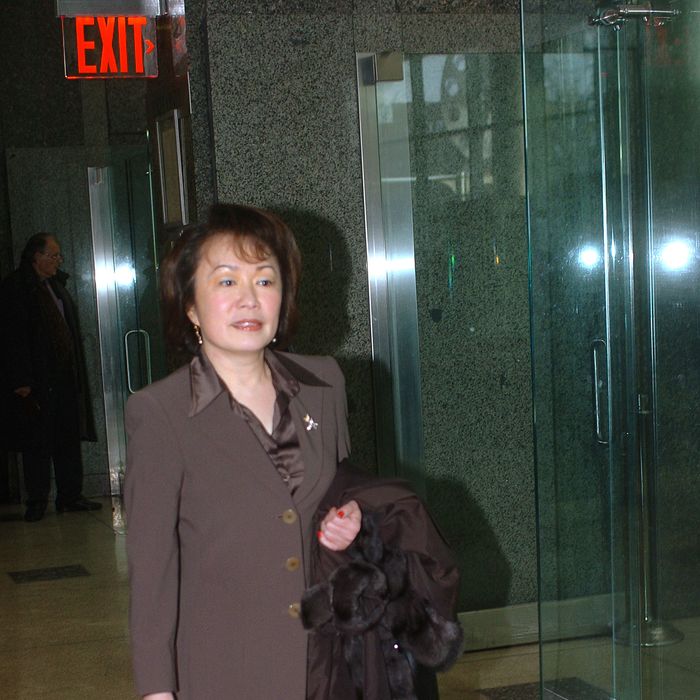 Photo: Willie Anderson/NY Daily News Archive via Gety Images
In the wake of new revelations (see "The Dean of Corruption") about the gifts Cecilia Chang, the St. John's administrator and fund-raiser who committed suicide in the midst of her trial for fraud, lavished on her supervisors, the university has tasked an outside counsel to look deeper into the case. 
Frank Wohl, a partner in Lankler, Siffert and Wohl, who played a role in the original Chang investigation, will now be reviewing the actions of Father Donald Harrington, president of the university, and his chief of staff and senior vice president, Rob Wile, both of whom received numerous expensive gifts from Chang.  
The board also wants to know more about GRH Group LLC, a real estate partnership formed by Harrington and Wile that purchased a property on the Jersey shore. The real estate venture – which appears to have netted about $200,000 –  is of interest to the board in part because at about the same time Wile received $370,000 of interest-free loans from the University. The loans were recommended by his boss, Harrington, as part of Wile's compensation package and approved by the board's audit committee — though, at the time, committee members didn't know about the real estate partnership. 
That business relationship wasn't disclosed to the IRS either, though its Form 990 requires nonprofits to report business dealings among key employees. Wile's total compensation is the highest of any current university employee, excluding the men's basketball coach.  (Harrington, a Vincentian priest, has his salary paid to his order.) In 2010, the last year for which filings are available, Wile's total compensation was about $549,000.