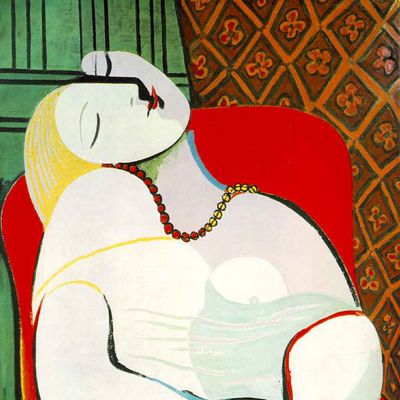 Less than two weeks after his hedge fund, SAC Capital, settled with the SEC for more than $600 million over lingering insider-trading allegations,  Steve Cohen celebrated getting a glorified wrist-slap the way a Greenwich billionaire should: by buying one of the world's most famous pieces of art.
Cohen, a mega-aesthete who was described in n+1 earlier this year as "The Art Collector," picked up Picasso's Le Rêve for a cool $155 million, the Post reports. One Post source told the paper that the timing of the sale was a coincidence; another source disagrees:
A source told Page Six, "Steve bought 'Le Rêve' as a gift to himself. This was supposed to be a top-secret sale because of the government investigation and settlement."
Cohen had offered to buy the work in 2006 from its previous owner, casino mogul Steve Wynn, but Wynn famously tore a hole in it with his elbow the day before the sale closed. That time, the agreed-upon price was $139 million — meaning, I guess, that Wynn's elbow accidentally increased the value of the painting by $16 million.
Cohen's absence at this year's Art Basel in Miami disappointed dealers, who were used to him spreading "a lot of liquid" around the art party. From the sound of things, he might be back next year.