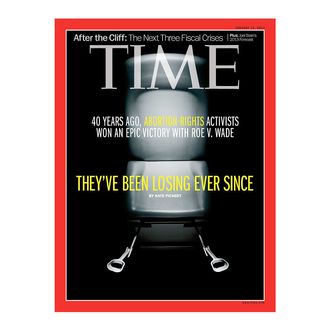 Negotiations between Time Warner and Meredith, the Iowa-based publisher and broadcaster, broke down today, the New York Times' Media Decoder blog reports, because Time Inc. comes with too many magazines. The original plan was to sell Meredith, the company behind Better Homes and Gardens and Ladies' Home Journal, titles like People, InStyle, and Real Simple, while leaving legacy titles like Time, Sports Illustrated, Fortune, and Money put. But when Time Warner decided it wanted to sell those, too, Meredith balked, and the deal fell apart.
Instead, Time Inc. will become its own independent, publicly traded company, its board announced, and new CEO Laura Lang will not stick around after.
"After a thorough review of options, we believe that a separation will better position both Time Warner and Time Inc.," said Time Warner chairman Jeff Bewkes, "enabling us to focus entirely on our television networks and film and TV production businesses." The plan resembles a similar split under way at Rupert Murdoch's News Corp., which is separating its struggling publishing business from the more lucrative film and TV properties. 
"Laura indicated to me that we should find a different kind of CEO for this new public company, and I respect her decision," Bewkes added.
For Meredith, the flagging brands of Time, Fortune, and SI, while legendary, have struggled with advertising and don't seem to fit the Meredith brand enough to risk shouldering their weight. Within Time Inc., employees are probably just pleased they don't think have to think about moving to Des Moines.