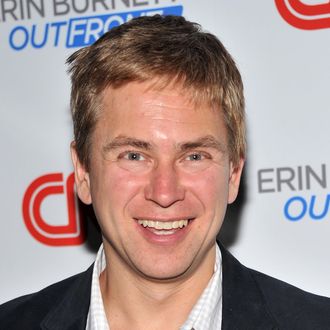 The happy face of the old NY1.
Photo: Stephen Lovekin/Getty Images
If there's a more loathed corporation in New York City than Time Warner Cable, Twitter hasn't heard of it. If there's a more beloved local institution than NY1, we haven't heard of it. But it just so happens that TWC owns NY1 exclusively, a fact most people don't realize (hence the NY1 love), and that just won't do: The Daily News reports that Time Warner will rebrand the local station with "an extensive makeover, including new logos, graphics and theme music," along with a name change, most likely to TWC News. The Facebook protest groups start now.
"Our research shows that people who watch our stations, such as NY1, are loyal viewers, yet most people don't understand their connection to Time Warner Cable," said a spokesperson, who makes us sad. "It is for these two reasons that we're embarking upon a rebranding project that will take the better part of a year." NY1 boss Steve Paulus reportedly fought the changes, but was buried under "broader corporate branding goals." Because if it's not broken, Time Warner will break it.
Free Pat Kiernan.
Update: "It will all be fine," a very diplomatic Kiernan told Capital New York. "I'll still be there reading the papers every morning." He added, "It's still really early in this process. They're looking at ways to have the NY1 logo and Time Warner Cable logo co-exist." More here.