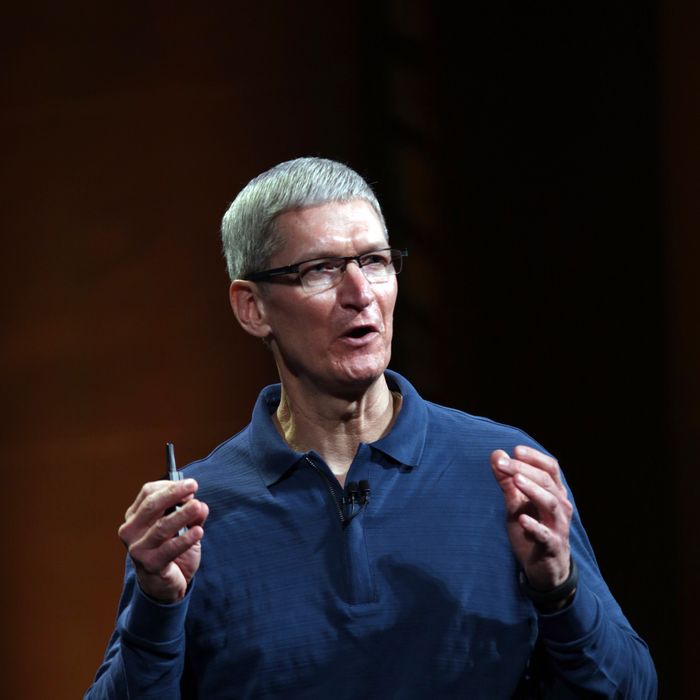 Photo: KIMIHIRO HOSHINO/AFP/Getty Images
Apple released its earnings today. It revealed that it sold a bunch of iPads and iPhones, more than analysts were expecting, and increased the size of its Croesus-like cash pile to $145 billion. Ho hum.
The interesting nugget is that Apple plans to spend $60 billion this year buying back its own stock, and $100 billion in the next two years. That's a signal that the company thinks it's being undervalued by the market. It's a sign that Apple is taking advantage of historically low interest rates to borrow money in the bond market, which will be cheaper than repatriating cash from offshore, since Apple would have to pay taxes on repatriated cash.
The buyback expansion is also kind of a funny middle finger to David Einhorn, the hedge fund manager who tried to pester Apple into issuing "iPrefs," his cutesy name for preferred stock. Apple CEO Tim Cook blew him off, then returned money to shareholders the old-fashioned way. And judging by the after-hours bounce, the market likes Cook's choice just fine.