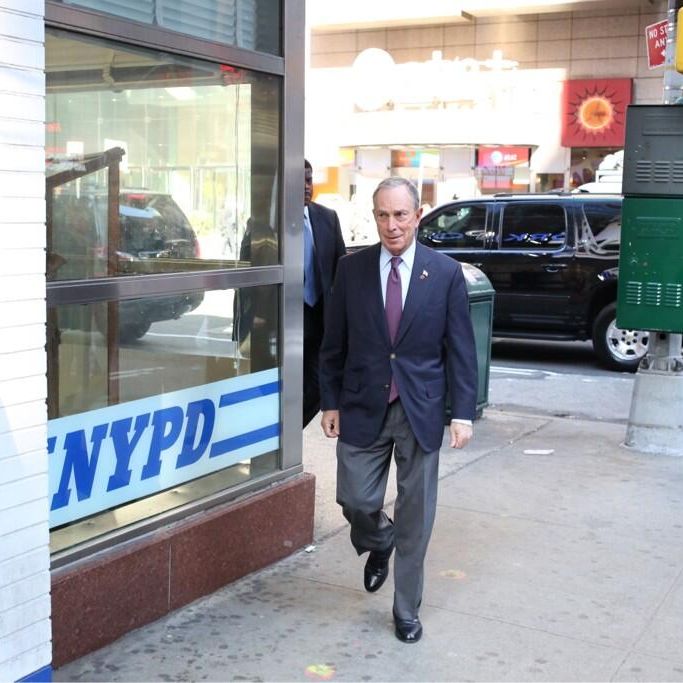 Bloomberg and just three normal guys.
Photo: NYC Mayor's Office
"Nothing is going to stop us from living our lives in the city we love," Bloomberg's office tweeted this morning with the above photo, a day after reports surfaced that the Tsarnaev brothers may have wanted to attack New York City next. "Mayor on his way to breakfast in Times Sq."
Come, New Yorkers — grab your gaggle of bodyguards and show those terrorists who's in charge around here!