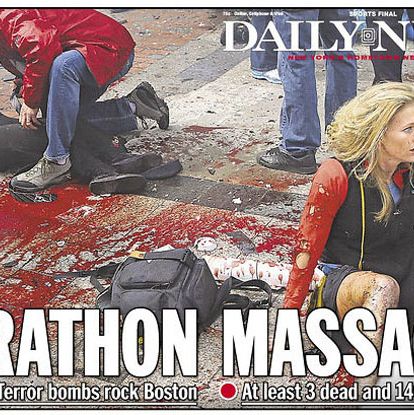 The gut-churning photograph on the cover of yesterday's New York Daily News, taken by the Boston Globe's John Tlumacki, does not even show the full extent of the carnage. A woman's leg wound visible in the background of the original shot was edited out, despite the haunting splatters of blood that dominate the image anyway. Daily News staffers are not pleased with the manipulation, but at least they're not the New York Post.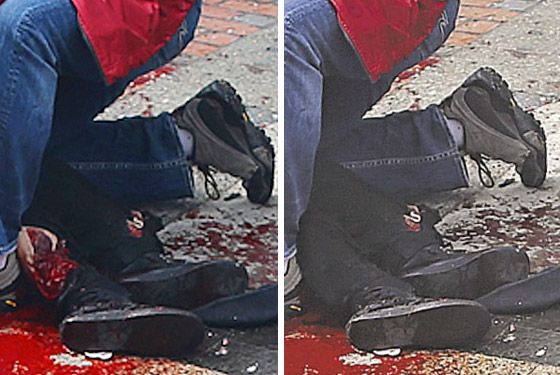 "If you can't stomach the gore, don't run the photo. Period," wrote Orange County Register editor Charles Apple, who pointed out the discrepancy on his blog. As Capital New York noted, the National Press Photographers Association ethics code states, "Do not manipulate images … in any way that can mislead viewers or misrepresent subjects." A source from the tabloid told Capital, "Photographers and editors are so embarrassed and saddened by this."
But it's nothing compared to the inaccuracies peddled by the Post. While errors and misinformation are unavoidable amid a chaotic breaking news event, the Rupert Murdoch paper stuck with a death toll of twelve for days (in addition to playing up the supposed Saudi "suspect," who was ultimately cleared), in the face of all official accounts putting the number so far at three. After easing from "at least 12 dead" to "it could be as high as 12," this morning's story acknowledges just the three victims identified up to this point. The previous accounts do not have corrections.