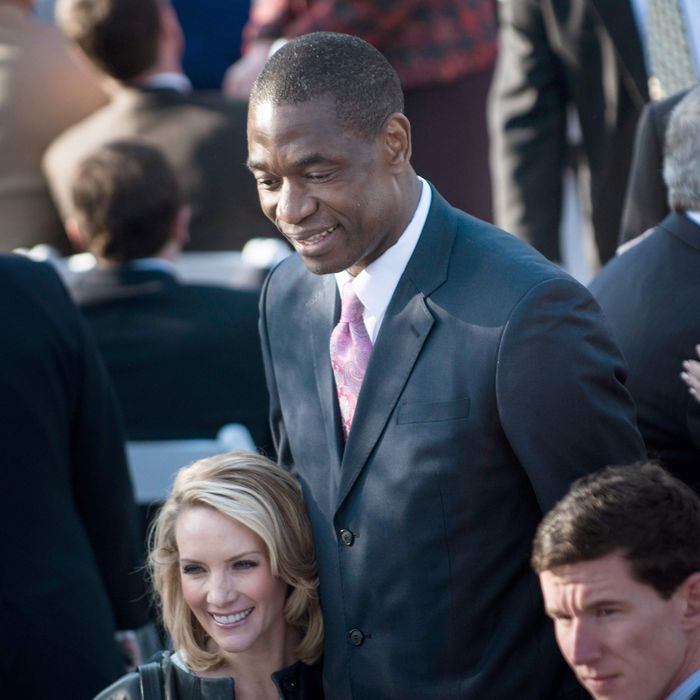 Oh God please let Mutombo
block something
during the ceremony today.
Photo: Brendan Smialowski/AFP/Getty Images
The former NBA all-star center is one of many notables attending the opening for the George W. Bush Library and Museum in Dallas today. Like Bush, Mutombo has made extensive efforts to improve life in Africa, and he was a guest of Bush's at the 2007 State of the Union address. The seven-foot-two Congolese native is seen here taking a photo with the world's worst rapper, Dana Perino, who is apparently five-foot-two, although we have no idea how the Internet even knows that.