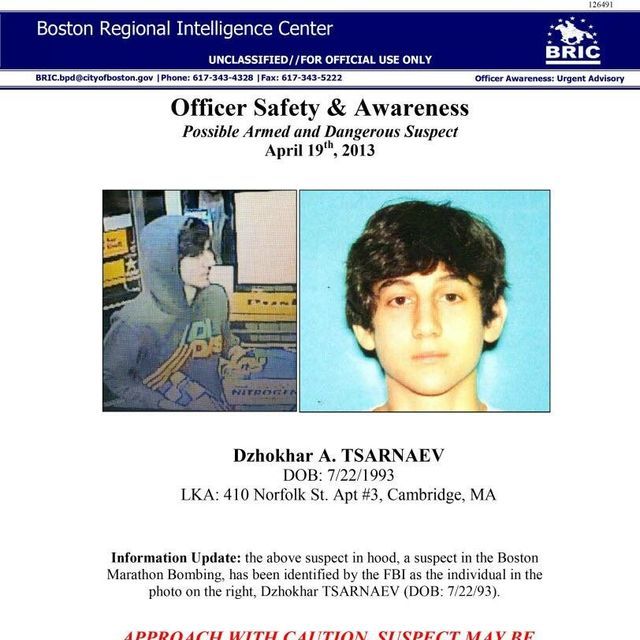 He's 19 years old.
He's Muslim.
He's an ethnic Chechen.
He was born in Kyrgyzstan.
He moved to the United States in 2002 and sought asylum. 
He had "foreign military training."
His last known address is at 410 Norfolk Street in Cambridge, Massachusetts. 
This is his yearbook photo: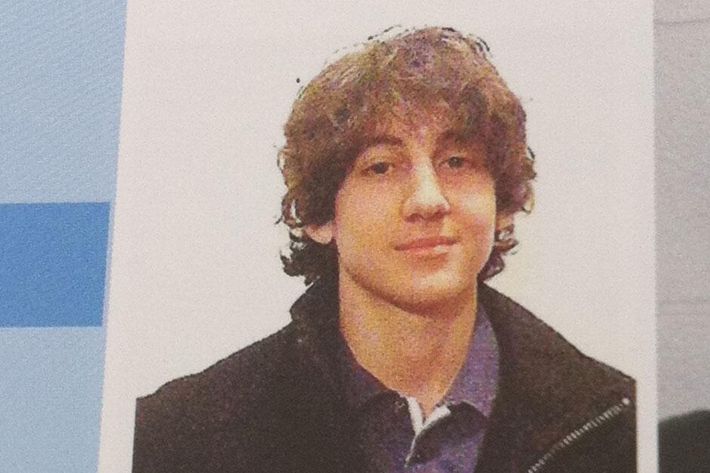 He was a student-athlete of the month for wrestling at Cambridge Rindge and Latin High School.
Here's a photo of him on the wrestling team: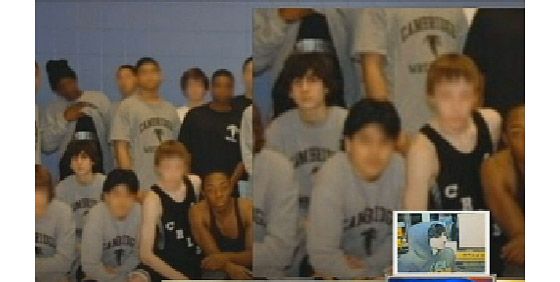 He also played volleyball. 
He was awarded a $2,500 scholarship by the city of Cambridge in 2011.
He was popular and untroubled in high school, according to a friend. 
He was "quiet, kind of shy … a normal student" with "a lot of friends," a girl who went to high school with him told ABC News. 
He's a "second-year medical student" (and "an angel") according to his father, who lives in Russia. 
He "didn't talk with an accent at all," according to the same girl.
This is his information on VKontakte, the Russian Facebook: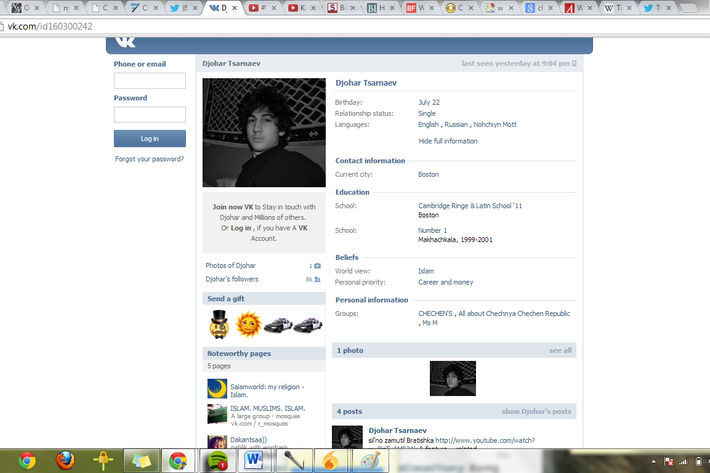 He posted this video ten days ago, but with Russian subtitles instead of English. 
He posted this joke a year ago: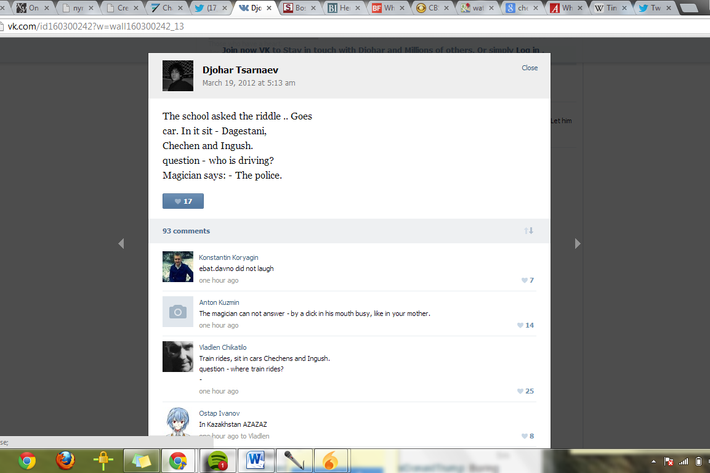 He posted this video — in which an unidentified man mocks various accents (Georgian, Armenian, etc.) — a year ago:
These are his "Noteworthy Pages":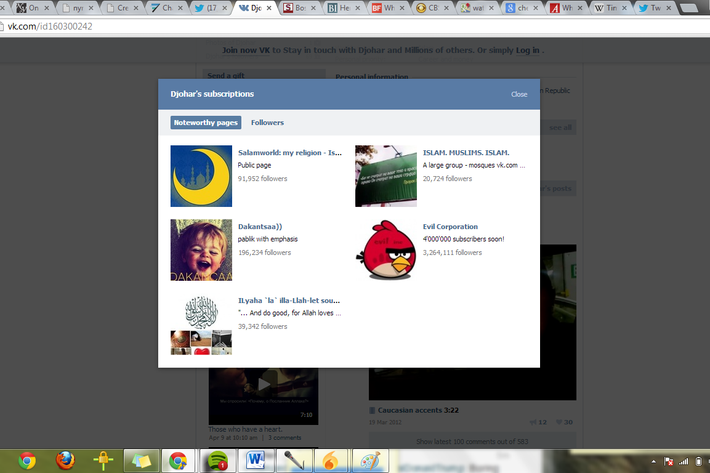 He may like Ranch dressing: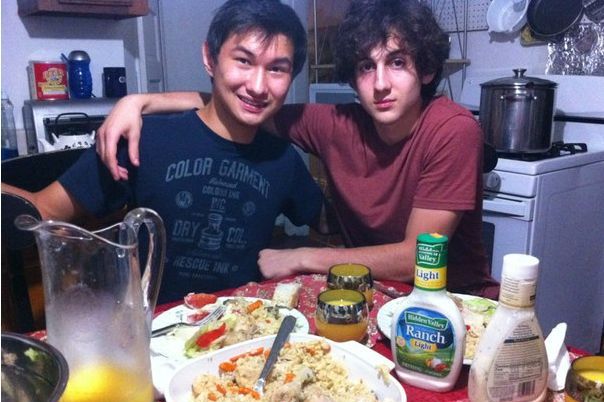 He used to attend school in Dagestan, a republic of Russia, according to the school's spokesman:
"He arrived at our school in the first form and departed in the second," Irina Bandurina, the secretary at Makhachkala's School No.1, told RT. "They arrived from Kyrgyzstan and departed to the US. I'm telling you they lived here for a year. Not the whole year. They arrived at the school in 2001 and departed in March 2002 … There were four of them – two sisters and two brothers… It's written here that they are from Kyrgyzstan. The Chechens."
He read Malcolm Gladwell's Blink but didn't totally like it: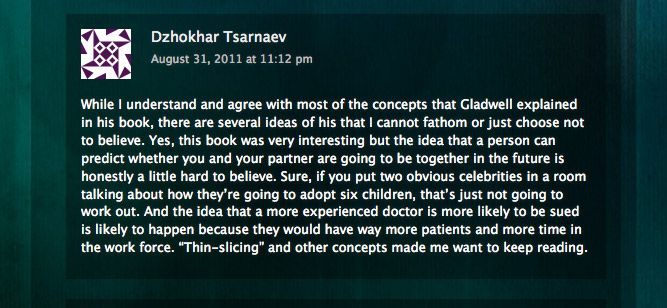 This what he looked like on the day he graduated high school: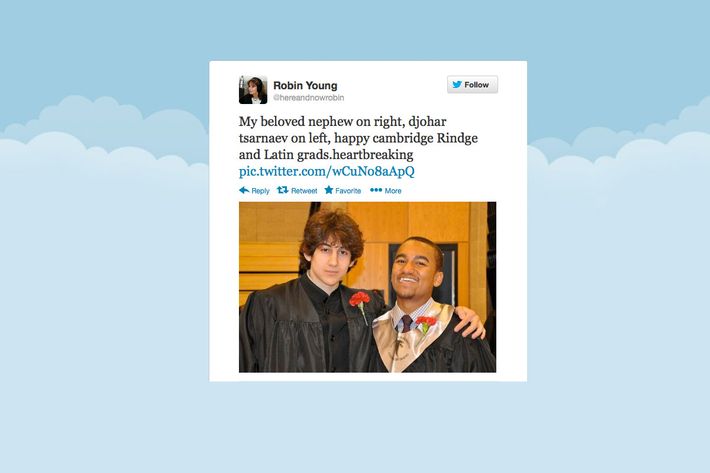 He's a student at UMass Dartmouth.
He "smokes a little weed here and there":
Became a naturalized U.S. citizen on September 11, 2012. 
This post is being constantly updated.