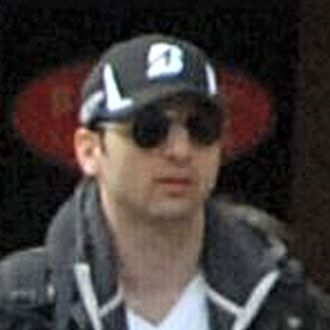 Reports that the FBI may have let accused Boston Marathon bomber Tamerlan Tsarnaev slip through their fingers in 2011 are more complicated than they initially appear, according to veterans of the agency. Senator Lindsey Graham said on Sunday that the "ball was dropped in one of two ways" when the FBI was asked by the Russian government to look into Tsarnaev's ties to radical Islam: either investigators "missed a lot of things" or the law did not let them "follow up in a sound, solid way." He added later that a subsequent trip Tsarnaev took to Russia for six months last year was overlooked because his name was misspelled, so he "never went into the system." Not quite.
"This alleged misspelling is a separate and unrelated matter," an official told Talking Points Memo. "We did what we were asked to do and the request was very routine."
A former FBI counterterrorism executive explained that requests from the Russian embassy "are not that uncommon," but it's complicated: "Generally speaking, certain foreign governments try to keep track of their expatriates, especially those who are outspoken on human rights issues. Countries will submit names to us and will say, you know, this guy's a bad guy, a terrorist, or a drug trafficker, or whatever. And what you have to be careful about is, you may be being used as a proxy by a foreign government or a foreign intelligence agency to keep track of or to report back on their expatriate community in the United States," the person said.
As such, "There needs to be something you discover, either in a police report, or in a blog, or somebody's social networks, or some other piece of information that's concerning to then allow you to justify that next level of investigation." In the case of Tamerlan, it was "probably the lowest level of investigation that can be conducted by the FBI," and when no additional red flags came up, the FBI claims it asked for more info from Russia. "It's really the dead end of your investigation at that point if they don't respond." In hindsight, that's hard to comprehend, but it's how the system works — or doesn't.