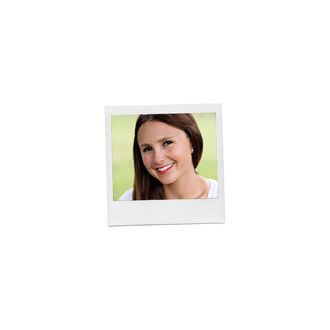 Name: Georgina Leigh Bloomberg
Age: 30
Neighborhood: Upper West Side
Occupation: Equestrian, Author of The A Circuit young-adult book series, and Equine Welfare Ambassador for the ASPCA.  Next Thursday, April 11, she'll serve as associate chairman of the ASPCA's 16th Annual Bergh Ball at the Plaza Hotel.
Who's your favorite New Yorker, living or dead, real or fictional?
Jerry Seinfeld and Carrie Bradshaw. Both are just so quintessentially New York. Jerry is outspoken but not aggressive; he manages to observe people and then make them laugh at themselves. Carrie Bradshaw made it okay for New York women to take fashion chances and show that they are fabulous and strong.   
What's the best meal you've eaten in New York?
A bloody Mary, a hamburger and the Banoffee Pie at the Spotted Pig. I love small places where you can hear the other people at your table speak and you don't feel like you have to get dressed up for dinner. Also, the Banoffee Pie is one of the best things you will ever have. 
In one sentence, what do you actually do all day in your job?
Train and compete horses.
What was your first job in New York?
Working in the graphic design department at the Met when I was 18, taking my "gap year" after high school before college. I loved every minute of it and the best part was in my breaks, just getting to wander around the museum.
What's the last thing you saw on Broadway?
Memphis.
Do you give money to panhandlers?
Almost always, especially if they have an animal with them. I don't think about what they will do with the money, that's their business, but I like to think the best of people and help others as much as I can. I strongly believe that anyone who can spare something, should. 
What's your drink?
Champagne or Grey Goose with club soda.  
How often do you prepare your own meals?
Every day, but I don't cook as much as I should. I only really cook for myself once or twice a week, but I cook for my dogs almost every day.  
What's your favorite medication?
Exercise. It always makes anything feel better.  
What's hanging above your sofa?
A framed Gucci scarf from the Paris Masters horse show, which was a gift for coming to the show. I never wore it because I was afraid I would ruin it, so I just took it straight to the framers. 
How much is too much to spend on a haircut?
More than 200 dollars.  
When's bedtime?
The night before I compete, always by 10:30 p.m. Any other night, just whenever I am tired or whenever there is no more bad reality TV to watch. 
Which do you prefer, the old Times Square or the new Times Square?
Neither, I avoid it other than on New Year's Eve, but at midnight it's the most incredible place to be in the world.  
What do you think of Donald Trump?
Great guy who I like as a person and respect as a businessman, but who also managed to raise great kids who are hard-working and kind.  
What do you hate most about living in New York?
Traffic.  
Who is your mortal enemy?
Anyone who treats animals badly.  
When's the last time you drove a car?
Ten minutes before I answered the first question.  
How has the Wall Street crash affected you?
It has made me more skeptical of the future and taught me that everyone needs to be careful with their money, no matter who they are.  
Times, Post, or Daily News?
Post every day, Daily News every once in a while.   
Where do you go to be alone?
My bathtub. I have five dogs and a pig, so sometimes even at home that's the only place I can go that no one will follow me.   
What makes someone a New Yorker?
Attitude, confidence, and style.