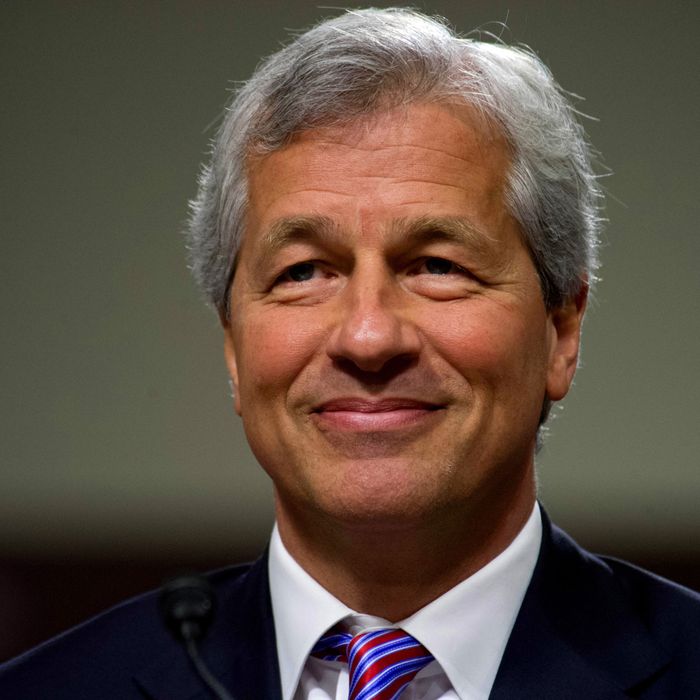 Call him the Ground-Floor CEO.
Photo: KAREN BLEIER/AFP/Getty Images
JPMorgan Chase CEO Jamie Dimon is a busy man. He's got a bank to run, mouths to feed, Dodd-Frank to rail against. He can't be bothered with the quotidian delays of city life, like waiting for the elevator in the morning.
So Dimon has shelled out $2.05 million for a ground-floor apartment in his Park Avenue building, where he and his wife currently live on the sixteenth floor. According to the Real Deal, Dimon's new "2,577-square-foot maisonette" is zoned for either business or personal use. (It was previously a doctor's office.) So we'd guess that Dimon is either looking to annex units on floors two through fifteen and build a hexadecaplex loft for his retirement years, or he's finally fulfilling his childhood dream of opening a store called Mad Dog's Mini-Mart. Or maybe he's just looking for a change of scenery.