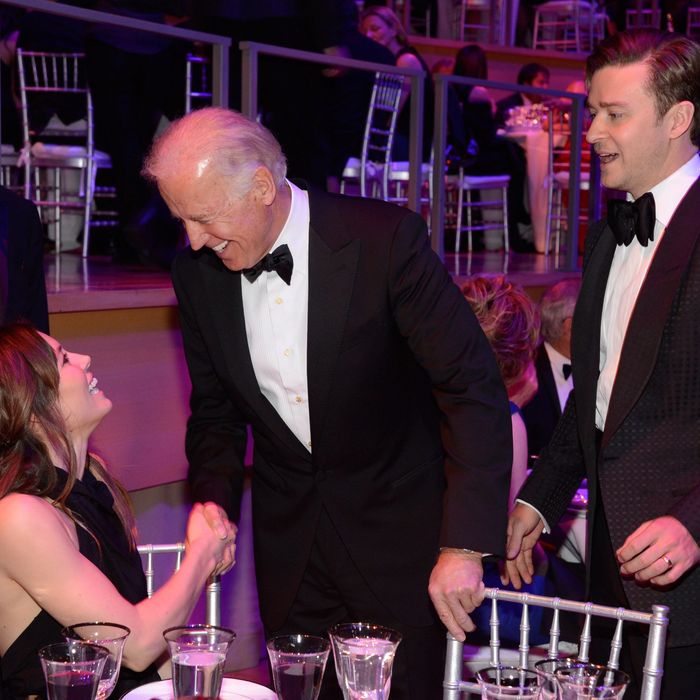 Timberlake knows he's finished.
Photo: Kevin Mazur/WireImage
[The vice-president walks up to Jessica Biel at the Time 100 gala last night.] 
Joe Biden: I loved you in Chuck and Larry. You know, I basically made President Obama support gay marriage. 
Jessica Biel: That's very inspiring. 
Joe Biden: Your boyfriend looks like he's 12. You wanna get out of here?
Jessica Biel: Okay.