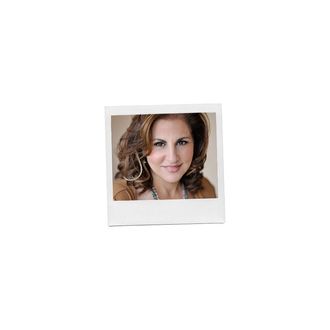 Photo: Courtesy of Showtime
Name: Kathy Ann Najimy
Age: 56
Neighborhood: Columbus Circle area
Occupation: Actor, mother, writer, director, "gum chewer, married to a rock star." She'll be starring in the final four hours of this season's The Big C on Showtime, which premieres next Monday, April 29.
Who's your favorite New Yorker, living or dead, real or fictional?
Okay, there has to be two for me (sorry to be greedy). My mentors/inspirations and friends Gloria Steinem and Stephen Sondheim are at the top of my very long "fave New Yorkers" list. Oh, do my dogs count? They are New Yorkers now as well.
What's the best meal you've eaten in New York?
I had a zillion course meal at Colicchio & Sons that I still talk about out loud in the shower. I like the sexy mushrooms at Whym, and the sweet potato fries at Zen Palate. I could go on, but I need to do some Zumba before I list all the foods I love and order them in.
In one sentence, what do you actually do all day in your job?
I return calls and e-mails and plan things and set up things, and convince people of things and write things and think of things and save things and memorize things.
What was your first job in New York?
I moved out here in '84 with Mo Gaffney with a transfer I got with AT&T from San Diego. I was an operator in SD, but when I got I to NYC … I was in a real AT&T office until they realized I was kidding and knew nothing about microfiche. Or computers. Then I worked the coat room at Don't Tell Mama Cabaret where we performed The Kathy & Mo Show in the back room. Oh, and I wrote descriptive copy for catalogue items. Like for a mini-travel stapler: "I'm getting my staples together and taking them on the road!"
What's the last thing you saw on Broadway?
Ann with Holland Taylor. Jeez. She wrote the thing and brilliantly stars in it? Holland: take a break and stop showing off. Enough's enough.
Do you give money to panhandlers?
Yes. Constantly. And I have no qualifiers like "Only if you buy food," or "Only if you invest it." I believe we all are truly six degrees of separation from each other and if that was me and I was addicted and needed the dollar to buy beer, I would hope not to be judged.
What's your drink?
I just learned "Hendricks with mint and cucumber" last year and I order it as though I am Dean Martin drinking it for years.
How often do you prepare your own meals?
Four times a week. (A guesstimate — don't hold me to it).
What's your favorite medication?
Sugar-free Tums and Ocean nasal spray.
What's hanging above your sofa?
The gorgeous view of NYC through the dang window! And the guilt of unfinished projects.
How much is too much to spend on a haircut?
$80. (This is an inappropriate public dig to my dear husband.)
When's bedtime?
3 a.m., sometimes 4 a.m. No kidding.
Which do you prefer, the old Times Square or the new Times Square?
Old. But I do like to see people waving at themselves in the big video screen as they hold their Foot Locker bags and giant Slurpees.
What do you think of Donald Trump?
I love the Apprentice, but I am not on it because he can be sexist. And I would refuse to call him Mr. Trump unless he referred to me as Ms. Najimy (I'd win, by the way).
What do you hate most about living in New York?
The horrible and cruel, abusive and unnecessary outdated horse carriage industry. They tromp on the cement of the busy streets to and from their stables in a factory, they get spooked by ambulances, fire trucks sirens, and honking cars. They rear up and many have tipped and dropped. Their daily lives consist of maneuvering heavy carts with passengers through traffic in the busiest city in the world. They almost never get turned out. There IS NO reason for them to be in this kind of daily cement hell.
Who is your mortal enemy?
Whoever is currently in office or might soon be in office who won't even consider a pilot program to put two vintage electric cars and drivers (that are already paid for) in the park with the carriages to see how they do for just six months. No drivers out of work, no revenue lost from the current sad, pathetic lives of the glorious 220 horses … who should be free and frolicking in the meadow with party hats on.
When's the last time you drove a car?
Day before yesterday in L.A. It ran out of gas and blocked an entire street.
How has the Wall Street crash affected you?
It did. Now it doesn't. I take these things very calmly, believe it or not, and always know things will ultimately end up fine. Maybe the tiny book called OM that somehow ended up in my purse is sinking in by osmosis. Who knew?
Times, Post, or Daily News?
Times.
Where do you go to be alone?
I stay put. THEY go.
What makes someone a New Yorker?
A rusty battery in their heart that never runs out? An insatiable unending current of desire to create and be astounded? An unwarranted excitement for spring clothes that people in normal-weathered places take for granted? A pull to stop and really listen to and appreciate the guy in front of the McDonald's in Times Square playing "Moonglow" on his sax? When they are hideously mean one moment and then the next they would give their life for you? That's a New Yorker.