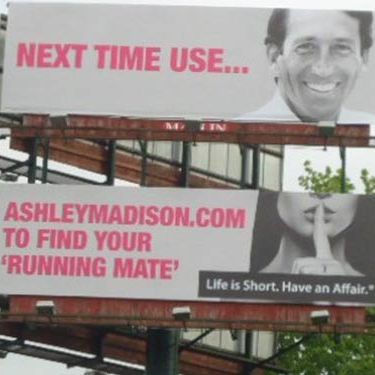 Does this billboard even make sense? What would have changed for Sanford if he'd used Ashley Madison?
Photo: ashleymadison.com
According to AshleyMadison.com founder Noel Biderman, 60,000 cars a day will pass this billboard along 1-26 in Columbia, South Carolina, as Mark Sanford battles Elizabeth Colbert Busch for one of the state's congressional seats. We guess it's not helpful for Sanford, but really, it's not as if there are any voters who didn't realize he'd had an affair.