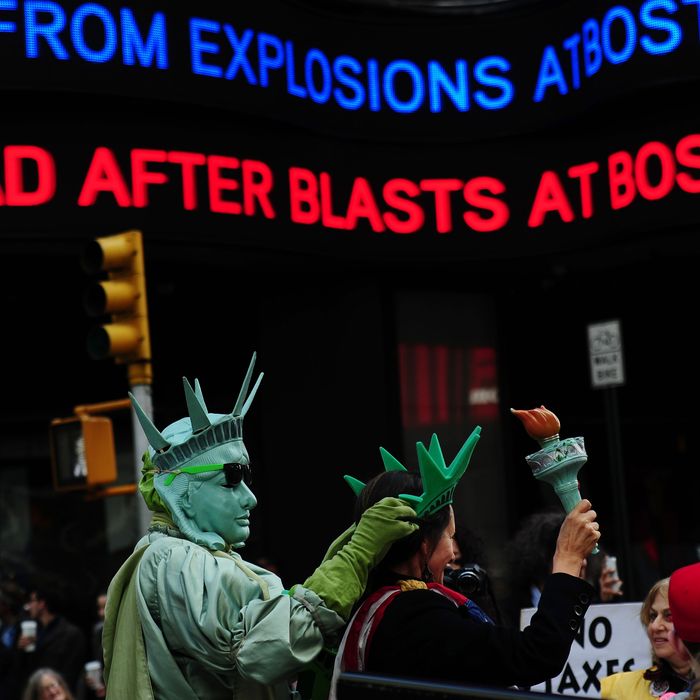 Photo: Emmanuel Dunand/AFP/Getty Images
The dead rising from the grave. Dogs and cats living together. New Yorkers showing love for Boston. A day ago, all of these things would have been sure signs of the apocalypse. But since the terrorist attack at the Boston Marathon yesterday, New Yorkers — even diehard Yankee fans! — have found themselves in the alien position of rooting for Beantown.
A sign of support was in lights on the wall of the Brooklyn Academy of Music last night, courtesy of the Illuminator, "a political art project that emerged out of Occupy Wall Street."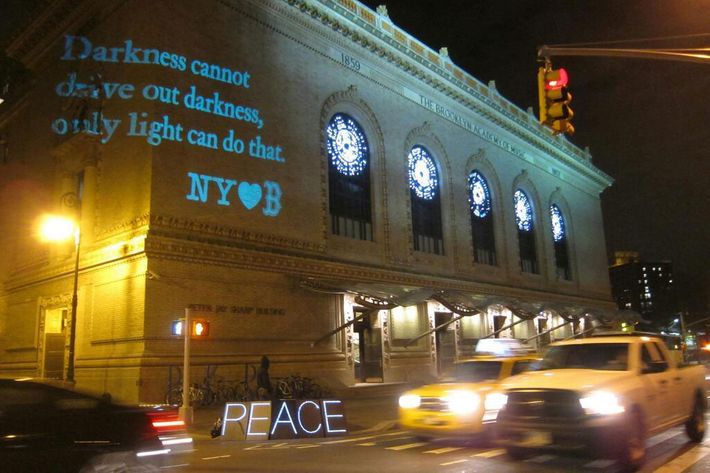 It's in the pages of the Daily News today, where cartoonist Bill Bramhall drew a Yankee and a Red Sock in a somber embrace: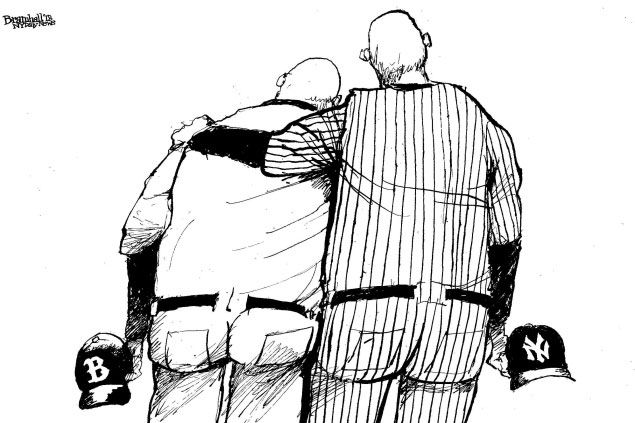 It's on Facebook, where an illustration of Yankee-Sox solidarity has been shared thousands of times: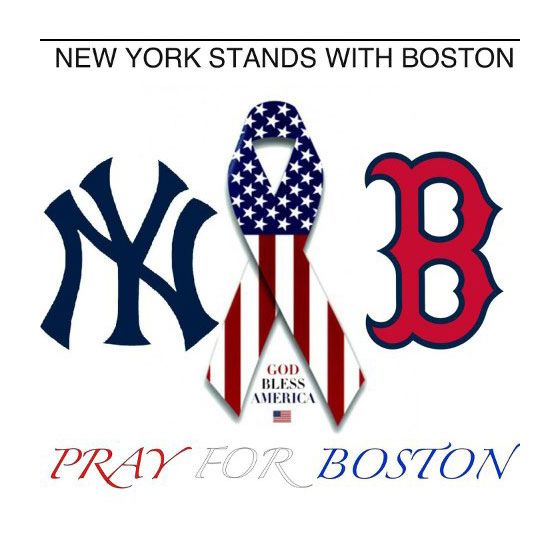 It's all over Twitter:
And it's walking around in the form of Nikki Bizzoco's 2-year-old son, Dylan James. 

"My sister-in-law lives in Boston and we have been trading Yankees-Red Sox gag gifts for years," Bizzoco, a Yankee fan living in New Jersey, explains over e-mail. "Since my son was born, she has sent him a Red Sox item for every special occasion, even though she knows I typically will never dress him in them, to continue the tradition. So he has a closet full of Red Sox gear, and today, for the first time, it felt right to let him wear some of it in support of his aunt, her partner (a marathon runner), and their beloved city."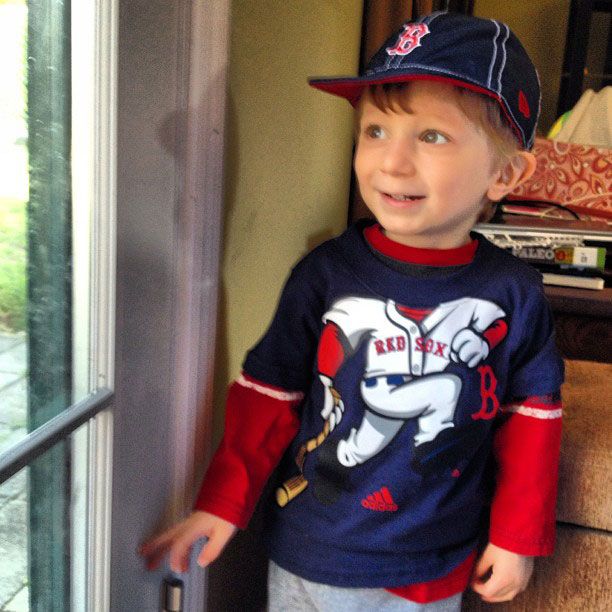 Someday — perhaps as soon as the start of the Knicks-Celtics first round playoff series this weekend! — New Yorkers and Bostonians will despise each other again for reasons that are not particularly rational. But for now, at least, everyone seems to understand how little the rivalry bullshit really matters.
Update, 12:47 p.m.: The flag of Boston is flying outside of New York's City Hall today: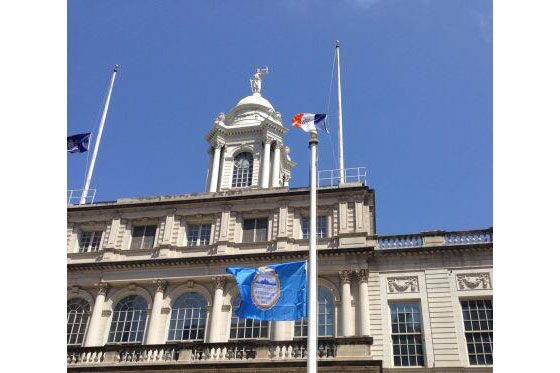 Update 3:34 p.m.: Boston will be honored at Yankee Stadium tonight with a rendition of "Sweet Caroline," which has been played at Fenway during every Red Sox home game for over a decade.
Update 5:00 p.m.: Yankee Stadium is going all-in on the Boston love.