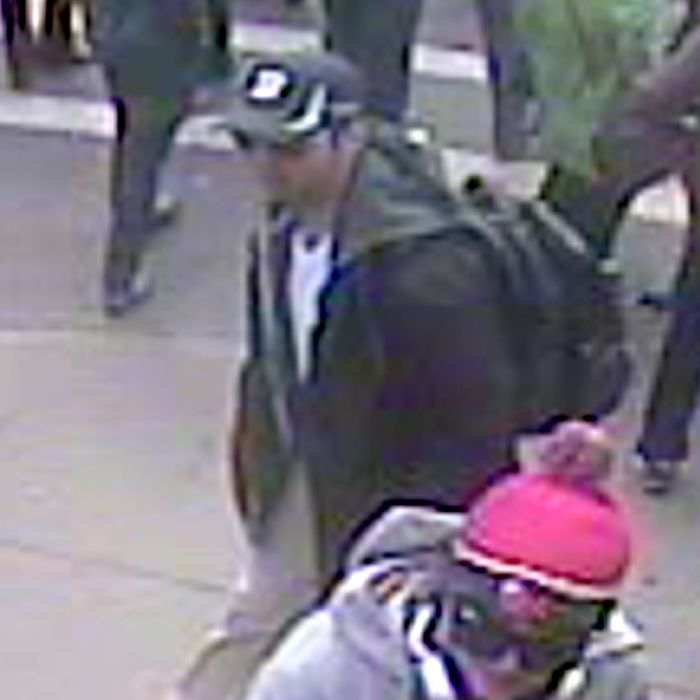 He was 26 years old. 
He fled Chechnya as a child with his family to escape the war.
Has been living in America since 2002. 
Lived at 410 Norfolk Street in Cambridge with his brother, the other suspect in the bombing. 
He's a religious Muslim.
In a playlist on Youtube, he posted a video "dedicated to the prophecy of the Black Banners of Khurasan which is embraced by Islamic extremists—particularly Al Qaeda."
Also posted two videos in a playlist called "Terrorists," but they have been deleted. 
Liked to box and competed in the Golden Gloves "National Tournament of Champions" in 2009 in the 201-pound class.
In 2010, he "received the prestigious Rocky Marciano Trophy given to the New England heavyweight champ."
He hoped to be "selected for the US Olympic team" and become a "naturalized American."
His sparring partner describes him as a "kinda arrogant, cocky guy, little quiet, but nice guy." He used to give people lesssons at the gym and "seemed like an all right guy."
He "had a pretty thick accent, but his English was good," the sparring partner says. 
At one time, around the age of 21 or 22, he "delivered food for a local cafe" or a "sports cafe," according to the sparring partner. 
Told Hirn, "I don't have a single American friend, I don't understand them."
Loved the movie Borat "even though some of the jokes are a bit too much."
Drove a Mercedes.
He didn't drink or smoke: "God said no alcohol."
Attended Bunker Hill Community College in Boston "as a part-time student for three semesters: fall 2006, spring 2007, and fall 2008." 
Aspired at one point to be an engineer. 
He dropped out of school as he became more religious, according to a family friend. 
Had a half-Italian, half-Portuguese girlfriend who converted to Islam. "She's beautiful, man!" he told Hirn. 
Was arrested in 2009 for domestic assault and battery against his girlfriend. 
Was apparently into hip-hop. 
His Amazon wish list (reportedly) contains the books Allah's Mountains: The Battle for Chechnya, The I.D. Forger: Homemade Birth Certificates & ​Other Documents Explained, and How to Win Friends & Influ​ence People, among other works:

He has a Christian wife (unclear if it's the same woman as the aforementioned girlfriend) and a daughter who is around two years old, according to his aunt. 
He traveled to Russia last year for six months.