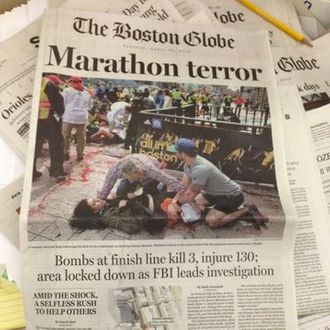 The bombing at the Boston Marathon on Monday made the front page on newspapers around the world, and most chose not to shield readers from bloody shots of the scene in Back Bay. Aside from a few U.K. papers, references to the "Boston massacre" were generally avoided. Instead, many papers described the explosions as an act of "terror" (but held off on using the word "terrorism.") Here's a look at the tragic headlines for April 16.
On Monday night, the BBC shared a roundup of how the story is being reported in the U.K.:
The Boston Globe posted a shot of its first edition on Twitter: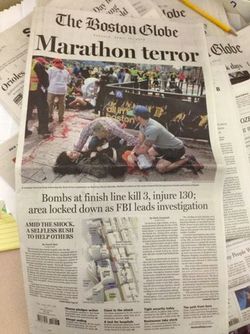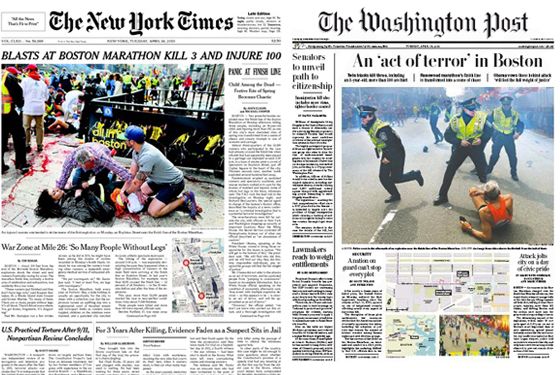 The Daily News and the Post used the same image, but the former spread the shot over the front and back cover.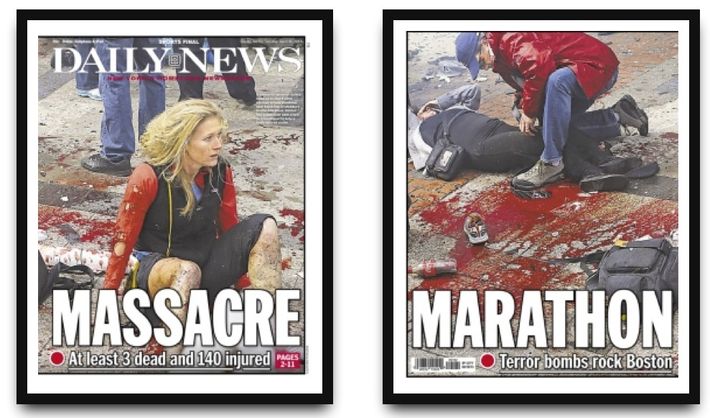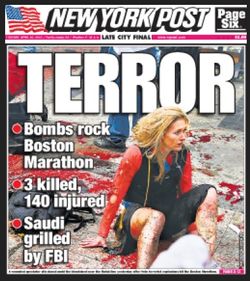 Metro's Boston edition stood out by focusing on family members "reunited after the chaos":