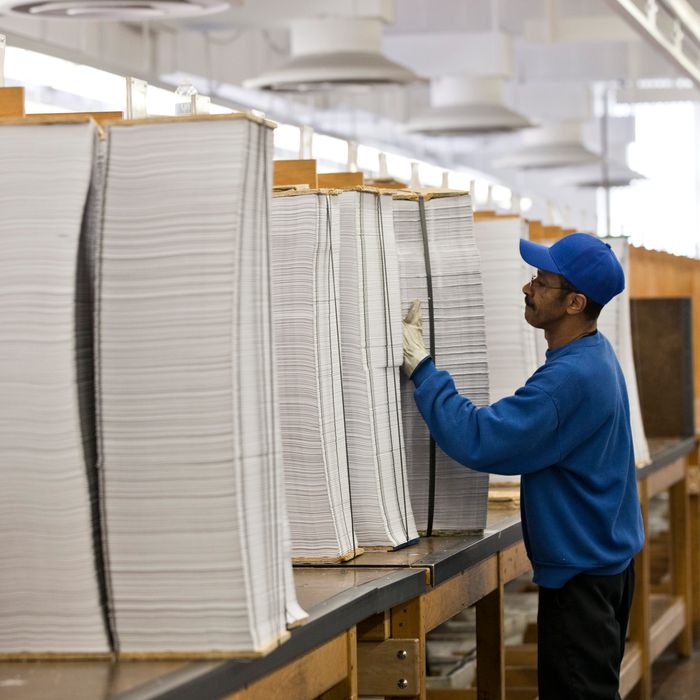 The president's budget.
Photo: J. Scott Applewhite/AP
Behold, approximately one bazillion copies of President Obama's completely non-binding budget proposal rolling off the Government Printing Office presses today. According to a 2012 Washington Post story, "[p]aper copies still are delivered to members of Congress, federal agencies and depository libraries across the country," even though the entire thing is available online for free.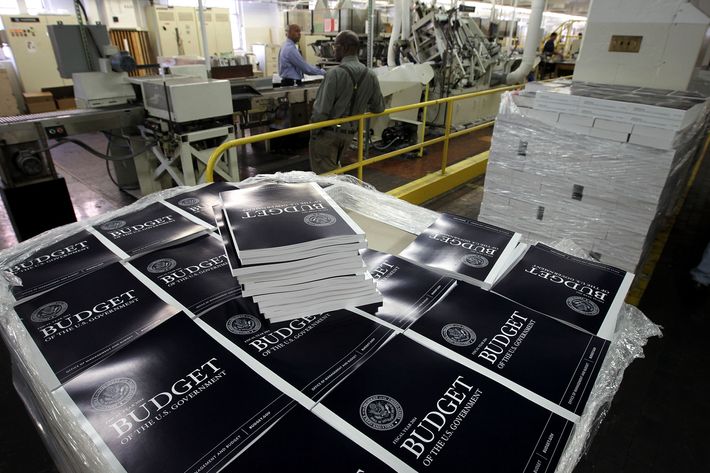 The GPO also sold about 2,500 four-volume sets to private citizens last year for $218 each. Who are these people, and why do they desire an enormous dead-tree copy of the president's completely symbolic budget proposals? Do they not have Internet access? Do they like showing off when they read Obama's budget on the subway? Is the budget their beach reading?