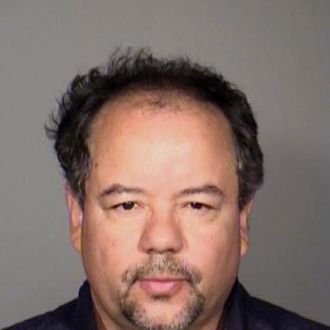 Photo: Cleveland Police Department
The suspect in the decade-old abductions of three women found alive in Cleveland this week already faces rape and kidnapping charges. But Ariel Castro could soon face murder charges for forcibly terminating the pregnancies of one of his alleged victims five times. Cuyahoga County prosecutor Timothy McGinty said at a press conference that his office was looking into charging Castro with aggravated murder. Under Ohio law, the "most depraved criminals who commit aggravated murder during the course of a kidnapping" are subject to the death penalty, McGinty said at a news conference.
McGinty "will present the case to the grand jury and could seek aggravated murder charges for each of the [five] pregnancies," USA Today reports. It had already been reported that Castro allegedly starved Knight for two weeks when she became pregnant, then punched her in the stomach repeatedly to make her miscarry.
In addition to the possible murder charges, adds CNN, McGinty said he plans to seek charges "for each and every act of sexual violence, rape, each day of kidnapping, every felonious assault (and) all his attempted murders."