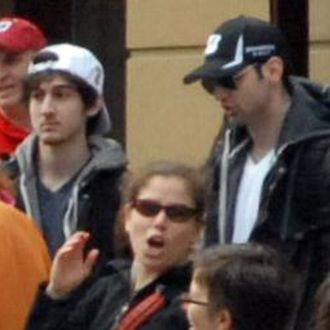 Of the many startling stories about the Tsarnaev brothers that followed the Boston Marathon bombing, maybe the most scarily Hollywood was the idea that Tamerlan was involved in a 2011 triple-homicide that killed a friend from his boxing gym. Acquaintances told Buzzfeed last month that they were rethinking the gruesome murder — in which the Massachusetts men had their throats slit and about seven pounds of marijuana dumped on their bodies, but with no signs of forced entry — after the attack, and apparently the authorities went back to the unsolved case as well. Today, ABC reports that "mounting evidence" ties both Tamerlan and Dzhokhar Tsarnaev to the killings.
According to the report, "some crime scene forensic evidence provided a match to the two Tsarnaev brothers. The officials also said records of cell phones used by the Tsarnaevs appears to put them in the area of the murders on that date. Several officials confirmed the new findings but declined to be identified because they are not authorized to comment on the ongoing investigation."
The murders took place on September 11, 2011. Cash totaling $5,000 was also left at the scene. At the time, investigators believed there was more than one person involved in the slaying, but the Middlesex District Attorney has not yet commented on the new investigation.
Meanwhile, the secret burial of Tamerlan Tsarnaev this week was revealed by the Boston Globe to have occurred in a small Virginia town. The move, after days of protests outside the funeral home holding the body, was facilitated by a woman who saw the controversy on the news and thought, "It portrayed America at its worst." In a statement, the Islamic Funeral Services of Virginia said, "What Tsarnaev did is between him and God. We strongly disagree with his violent actions, but that does not release us from our obligation to return his body to the earth."
"Jesus says [to] love our enemies," added Martha Mullen, who set it up. "So I was sitting in Starbucks and thought, maybe I'm the one person who needs to do something."