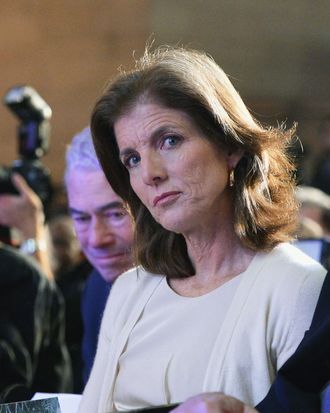 Caroline Kennedy attends Grand Central Terminal 100th Anniversary Celebration at Grand Central Terminal on February 1, 2013 in New York City.
Photo: Slaven Vlasic/Getty Images
Not only does Caroline Kennedy serve on juries like us Normals, she also pays a lot closer attention than most of us do. During a trial yesterday for a man accused of selling crack to an undercover cop, Kennedy interrupted the proceedings to request that a witness stop moving a photo. "Can you just hold it still?" Kennedy asked Detective Christopher Fleming. "You're moving it around a lot." Some of us are here to learn.