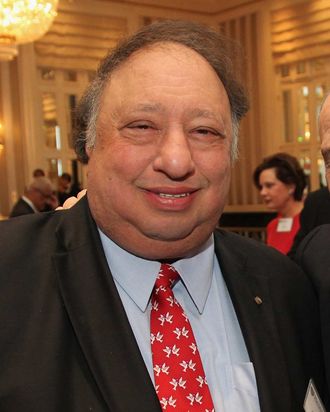 John Catsimatidis attends the State of the NYPD address during The N.Y.C Police Foundation Breakfast on January 23, 2013 at The Waldorf-Astoria Hotel in New York City.
Photo: Donald Bowers/Getty Images
The Wall Street Journal notes that while other mayoral candidates roll out their ideas in carefully planned press events, "common billionaire" John Catsimatidis comes up with new and occasionally zany proposals on the spot, such as offering free pet food to people who adopt homeless animals and putting police on tricycles (he later said he meant three-wheeled vehicles). Some suggestions, like his idea to put retired Central Park carriage horses in a zoo, have been met with boos, but New Yorkers have to admit that letting city government fly by the seat of its pants does sound exciting.