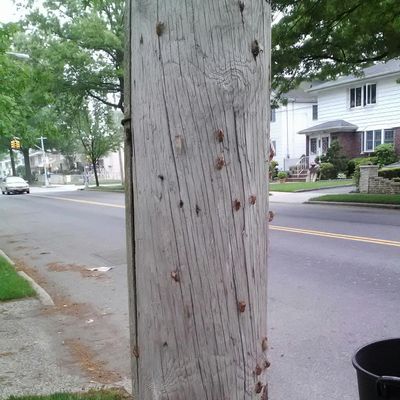 Go away.
Photo: carlgallo/twitter
The call is coming from inside the city. 
The call of the cicada! After a string of hot days, the Brood II cicada invasion of New York City has finally begun. For the moment, at least, it seems to be limited mostly to Staten Island, where reports of cicadas emerging from the ground in large numbers are flooding Twitter. 
Most Staten Islanders are pretty unhappy about this development:
Most, but not all (WARNING: THIS VINE IS KIND OF GROSS):