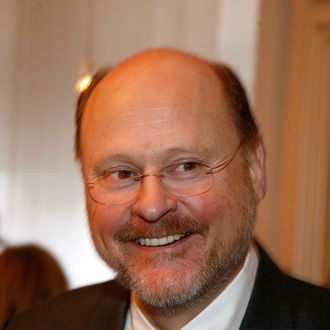 Joe Lhota.
Photo: Andy Kropa/2013 Getty Images
Last week, Anthony Weiner entered the New York City mayoral race with a much-discussed campaign video. Of course, Democratic opponents Christine Quinn, Bill de Blasio, and Bill Thompson had posted plenty of tape online by then, as had Gristedes billionaire John Catsimatidis, who has vowed to spend "whatever we need to spend" to take out Republican frontrunner Joe Lhota in the GOP primary. Lhota's website seems to somehow lack a video section, but The Wall Street Journal reports that both of the Republicans will have ads on TV by sometime next week. (No candidate of any party has put anything on TV yet, but we're sure the Democrats will get to it soon enough.) The pair also used the announcement of their forthcoming campaign clips as opportunity to take a few stabs at each another.
Catsimatidis, whose broadcast network buy was described as "six figures," accused Lhota of "lacking the financial resources to be credible." Lhota spokeswoman Jessica Proud countered that the "the election is not for sale" and defended Lhota as the "most qualified candidate of all the candidates in the race." Lhota's ad will run on cable, and Pound says only that the cost of it was "substantial." Both men are known as colorful personalities, and we look forward to seeing how they'll play on the small screen.