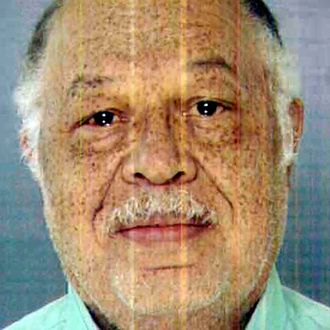 Kermit Gosnell.
Photo: Philadelphia Police Department via Philadelphia District Attorney's Office
After ten days of deliberation, a jury found Philadelphia abortion doctor Kermit Gosnell guilty of murdering three babies who were killed after being born alive at his dirty clinic, which became known as the "House of Horrors." Gosnell was also found guilty of involuntary manslaughter in the death of adult patient Karnamaya Mongar, who died from an overdose of Demerol, an anesthetic. He was cleared in the death of a fourth baby. 
Gosnell's case gained widespread attention a month ago thanks to an outcry from pro-lifers over an alleged lack of media coverage. Though the "liberal" mainstream media was accused of attempting to cover up the trial in order to spare abortion the bad publicity, conservative and liberal outlets alike gave the trial a similar level of attention. Indeed, Gosnell's case was the rare abortion story in which pro-lifers and pro-choicers found themselves in agreement: Pretty much everyone believed that Gosnell is a monster who did horrible things. Where the two sides part ways is on what the tragedy says about abortion more broadly. 
"We hope that the lessons of the trial do not fade with the verdict. Anti-choice politicians, and their unrelenting efforts to deny women access to safe and legal abortion care, will only drive more women to back-alley butchers like Kermit Gosnell," NARAL Pro-Choice America said in a statement following the verdict this afternoon. 
"Now is the moment to realize that abortion is neither safe, nor rare. Abortion is a brutal, painful procedure, both for the child that it kills and the woman that it wounds. We must protect children both inside and outside the womb who experience unspeakable pain from abortion. Congress must address its role in protecting nationwide the human rights of children," the pro-life Susan B. Anthony List said in its own statement. 
The 72-year-old Gosnell faces the death penalty.