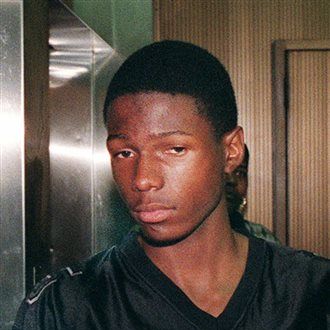 Malcolm Shabazz.
Photo: Stephen Chernin/AP
Malcolm Shabazz, the grandson of Malcolm X, was killed Thursday morning in Mexico City. The details of what happened remain somewhat unclear, but Miguel Suarez — a friend and leader of California activist group RUMEC, who Shabazz had traveled to Mexico to visit — said that the 28-year-old was beaten up over some kind of dispute involving a bar tab:
>
"We were dancing with the girls and drinking," Suarez said. Then the owner of the bar wanted them to pay a $1,200 bar tab for music, drinks and the women's companionship. Suarez said a man with a gun took him to a separate room and he heard a violent commotion in the hall. He said he escaped and came back minutes later in a cab to look for Shabazz, whom he found on the ground outside the bar.
Shabazz's early life was troubled, to say the least. In 1995, his mother and X's second-oldest daughter, Qubilah Shabazz, was indicted on charges of plotting to murder Nation of Islam leader Louis Farrakhan, who some believe was involved in her father's 1965 assassination. The younger Shabazz was sent to live with his grandmother, Betty Shabazz. At 12, he set her Yonkers apartment on fire, and she later died of injuries sustained during the blaze. He spent four years in juvenile detention, and was re-arrested and imprisoned again for robbery after he got out.
Mexican officials are investigating the incident as a murder. A representative from the country's attorney general's office said that Shabazz "exhibited various injuries, apparently from blows," and that he died at a local hospital.