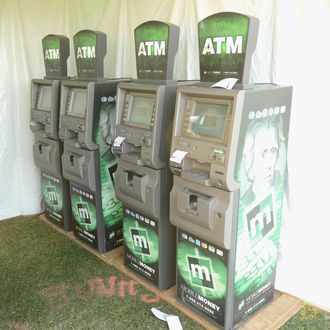 Seven Yonkers men have been charged with participating in what U.S. Attorney Loretta Lynch called "a massive 21st-century bank heist." The $45 million theft, which took place this winter, was carried out by people in 20 different countries, according to an indictment unsealed on Thursday. Prosecutors say it was one of the largest and most effective cyber-crimes ever detected. Here's how it worked: Hackers broke into the networks of companies responsible for processing prepaid debit cards issued by banks. They raised the cards' available balances, eliminated their withdrawal limits, and forwarded the account numbers and access codes to "cashing crews," who transferred the data onto empty magnetic stripe cards. Those cards were then used to withdraw money from ATMs all over the world at a coordinated time.
On December 21, the hackers infiltrated an unnamed Indian card-processing company working on behalf of the United Arab Emirates-based RakBank. The crews made 4,500 ATM withdrawals worldwide, netting $5 million. On February 19, they did the same thing using an American card-processing company and the Oman-based Bank of Muscat — only this time there were 36,000 withdrawals worth a combined $40 million, according to the New York Times.
During the February robbery, the New Yorkers alone stole $2.4 million — the second-largest cash heist in the city's history. (New York's largest cash heist, which took place in 1978, resulted in the theft of $5 million from JFK Airport and inspired Goodfellas.) The New York crew's leader, 23-year-old Alberto Lajud-Pena, was found dead with a suitcase carrying $100,000 in the Dominican Republic last month. Arrests of his accomplices — 23-year-old Jael Mejia Collado, 22-year-old Joan Luis Minier Lara, 35-year-old Evan Jose Pena, 24-year-old Elvis Rafael Rodriguez, 24-year-old Emir Yasser Yeje, and 22-year-old Chung Yu-Holguin — began in March. They've been charged with conspiracy and money-laundering.
Meanwhile, the authorities in Japan, Russia, Romania, Egypt, Colombia, Britain, Sri Lanka, Canada, and several other countries are involved in the investigation. Lynch says that arrests have been made abroad, but she did not offer details. She also declined to say where the hackers were located and who the global organizers might be, though she allowed that investigators were "looking into individuals in Asia and Europe."