Before touring the Jersey Shore today, seven months after it was ravaged by Hurricane Sandy, Obama and Christie met on the tarmac, the site of their infamous post-Sandy rendezvous.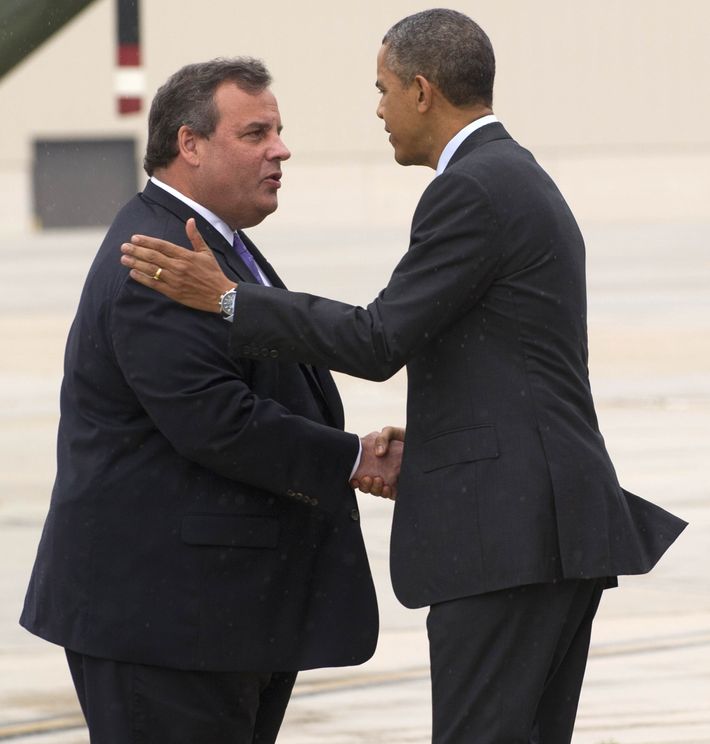 They smiled giddily for no reason, save for the joy they felt being together once again.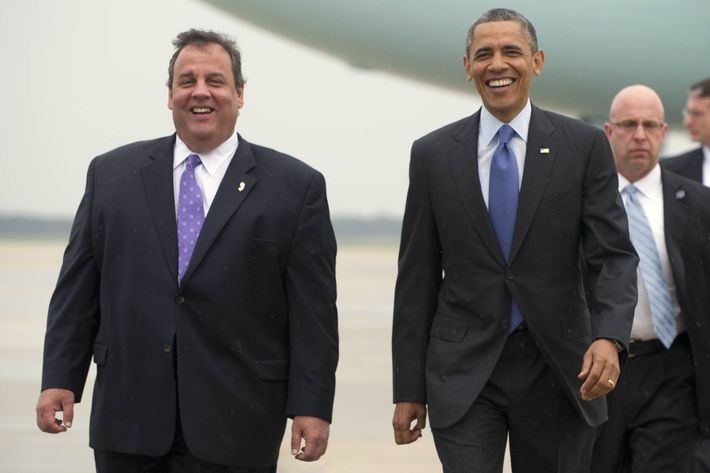 On the boardwalk at Point Pleasant, Obama played a football-toss carnival game called "Touchdown Fever." He missed all five of his throws, because, contrary to his athletic image, he is terrible at sports.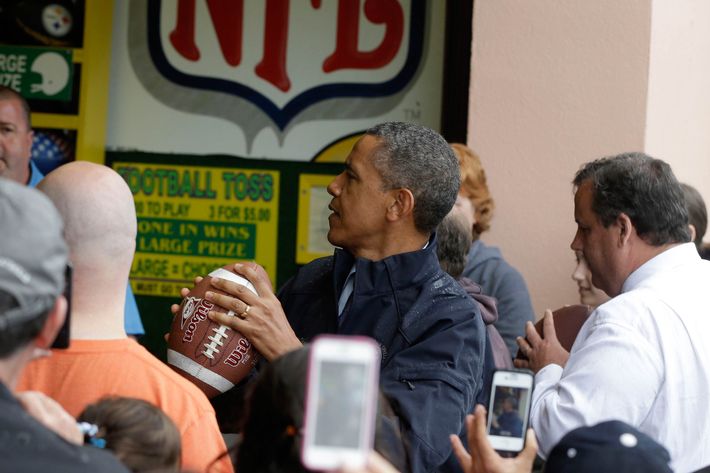 Chris Christie won the game on his first throw, leading Obama to quip, "That's because he's running for office." Christie then gave Obama the stuffed bear he'd won. This is Obama's emasculated face.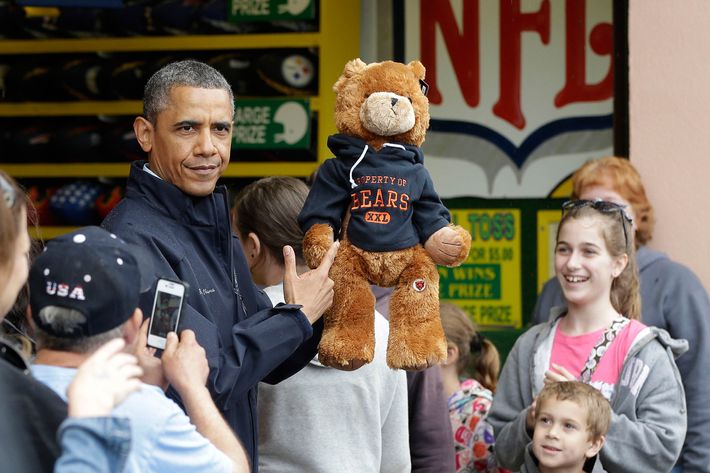 Christie is just looking adoringly into Obama's eyes here.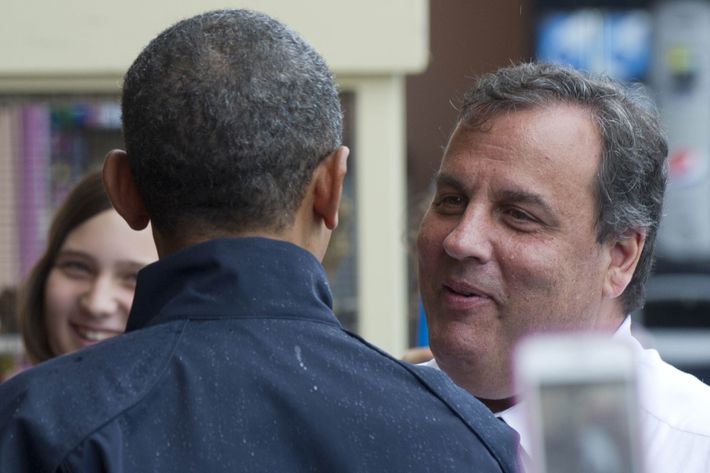 A whole four minutes had passed since they'd last shaken hands, so Christie and Obama did it again.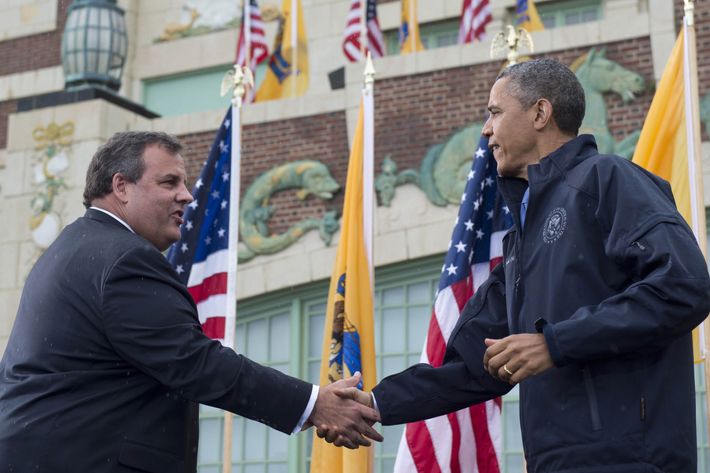 Obama proclaimed to a crowd of onlookers that the "Jersey Shore is back, and it's open for business." He also reassured them that he totally knows how to throw a football, but it was slippery from the rain and he sprained his wrist recently punching a terrorist.