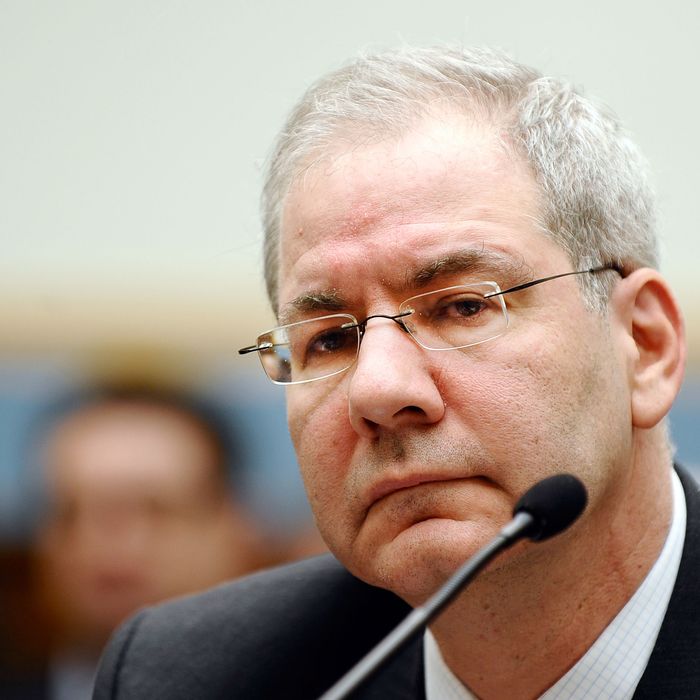 Also, the campaign repeatedly used non-standard paper in the copy machine.
Photo: JEWEL SAMAD/AFP/Getty
Mitt Romney campaign staffer Gabriel Schoenfeld has a new book out revealing the juicy inside stories from the campaign. The lead anecdote, leaked to Time magazine, could not be less juicy. Apparently Romney adviser Lanhee Chen "once self-deprecatingly boasted in a meeting that he could not find Finland on a map." Did he mean this literally? Probably not! Schoenfeld assumes he did mean it literally, and concludes, "Chen was no Henry Kissinger."
Well, no. Chen was a domestic policy adviser. They had other people handling foreign policy stuff. Chen is kind of evil, but everybody agrees he's smart.
My first reaction was, if this is the worst anecdote Schoenfeld could dig up, then the campaign must have been surprisingly competent. But that's probably not really the case. The Boston Globe recently reported that Schoenfeld was not, to say the least, in the campaign's inner circle, and that the epic screw-ups were largely happening in meetings he wasn't allowed to join:
Although Schoenfeld never appeared to be among the core group of Boston-based advisers, he was valued enough to receive two $25,000 bonuses in the final months of the campaign, something that only some of the top staffers received.

"Gabe is a writer for us — everything from Web content, to press releases, to surrogate op-eds," senior Romney adviser Eric Fehrnstrom told Politico in November 2011.

Another former Romney adviser told the Globe this afternoon that Schoenfeld was initially brought in to help with writing op-eds, "with the hopes he could develop into a speech writer…Didn't work out." In an email, the adviser said that Schoenfeld wasn't at high-level meetings.

"Never in a strategy session, never in a senior staff meeting," wrote the former adviser, on the condition of anonymity.
No doubt there will be harrowing tales of meetings where top staffers were yelling behind closed doors, though.