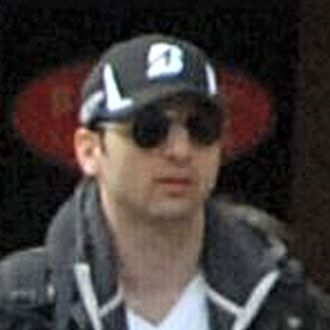 The struggle to find a final resting place for Boston Marathon bombing suspect Tamerlan Tsarnaev apparently ended quietly, while no one was looking, after almost a week of protests. Tsarnaev's body, which was held in a Worcester funeral home while towns around Boston refused it, became a symbol in limbo, with certain locals wanting it far away (for example, buried at sea with Osama) and his family unable to come to an agreement on a solution. But that's over now: "As a result of our public appeal for help, a courageous and compassionate individual came forward to provide the assistance needed to properly bury the deceased," the Worcester police announced without getting specific. "His body is no longer in the City of Worcester and is now entombed."
According to a local Fox affiliate, "A hearse was seen leaving Graham Putnam & Mahoney Funeral Parlor where the body was previously held at about 3 a.m. Thursday. It was not immediately known if the hearse was carrying Tsarnaev's body," but the suggestion is there.
The Boston Globe today contains a story about the funeral home director Peter Stefan, who made it his mission to see that Tsarnaev was laid to rest properly. "This is what we do," he said. "We can't separate the sins from the sinner. I'm burying somebody who is dead. Everybody who is dead has the right to be buried." Of the protesters outside his place of employment, which resulted in tens of thousands of dollars in added security costs for the city, Stefan said, "They don't have nothing to say."
"I've been through way worse than this," he said. "This is nothing. We'll get this body buried." They did.