The city may not be totally prepared for this summer's hurricane season, but Mayor Bloomberg announced a fairly comprehensive plan today for protecting the shoreline from flooding in the years and decades to come. If you have a couple of hours to spare, you can read the whole report, but the gist is that a system of dunes, levees, bulkheads, wetlands, tide gates, removable floodwalls, and even something called a groin — at a total cost of $20 billion — would line the coast. Perhaps most ambitiously, Bloomberg even proposed building a new neighborhood called Seaport City in the waters off lower Manhattan. Okay, enough words — let's look at some cool photos of what some of this stuff might look like (also, some more words).
Wetlands and a tidal barrier would protect the backside of Coney Island.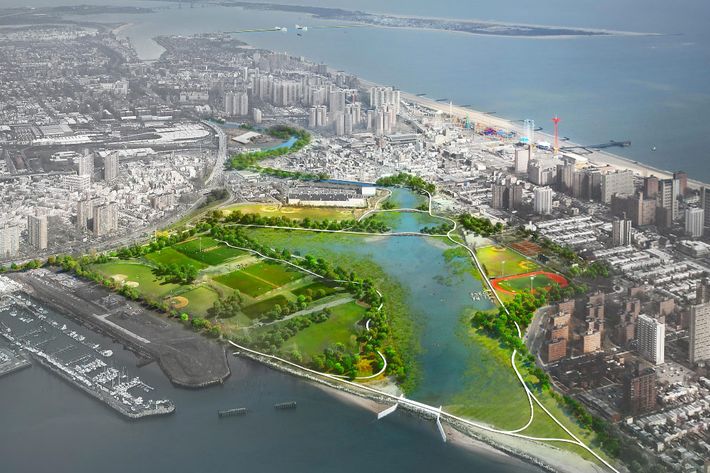 This surge barrier would deploy during storms to keep the toxic waters of Newtown Creek from spilling into Brooklyn and Queens.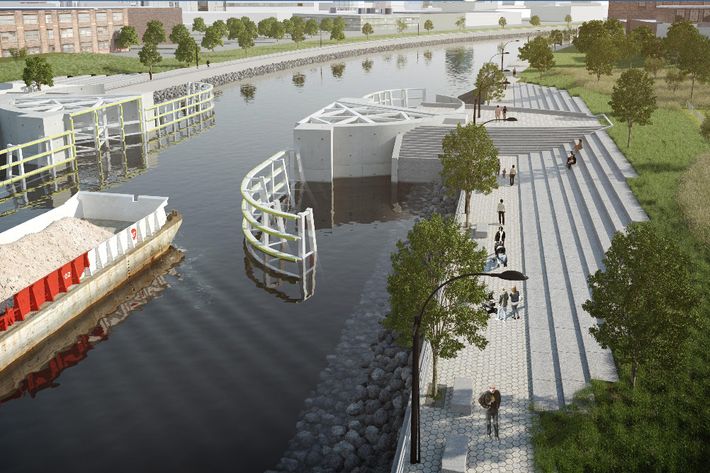 Various areas of Manhattan would get deployable floodwalls, which "consist of moveable posts and panels which are, at times of vulnerability, affixed to permanent, in-ground foundations." The beauty of these is that they can be removed when the storm is over.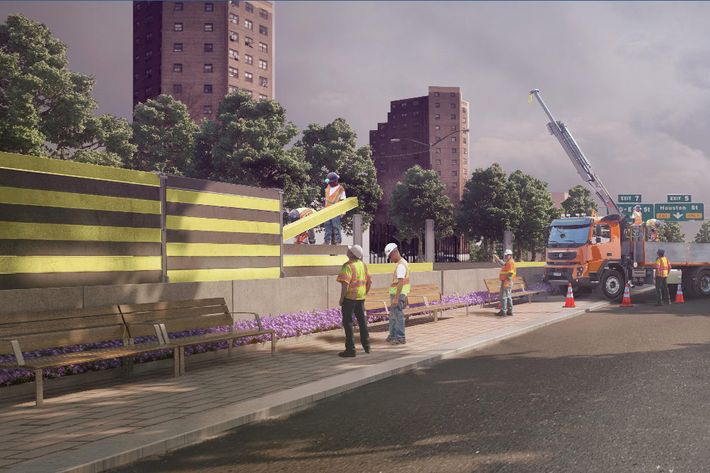 "Seaport City" would be a brand-new neighborhood built off the coast of lower Manhattan, based on the model used to construct Battery Park City. "By installing a multi-purpose levee with raised edge elevations, the City could both protect much of the East River shoreline south of the Brooklyn Bridge from inundation and create a new area for both residential and commercial development," a summary says.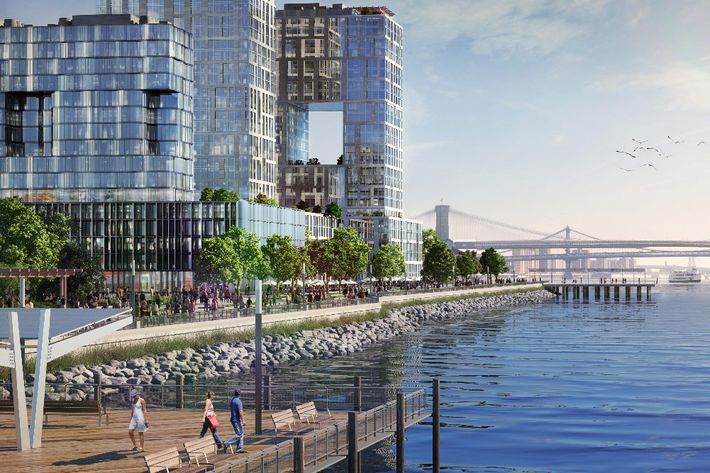 A levee in South Beach, Staten Island, would block the water's procession inland.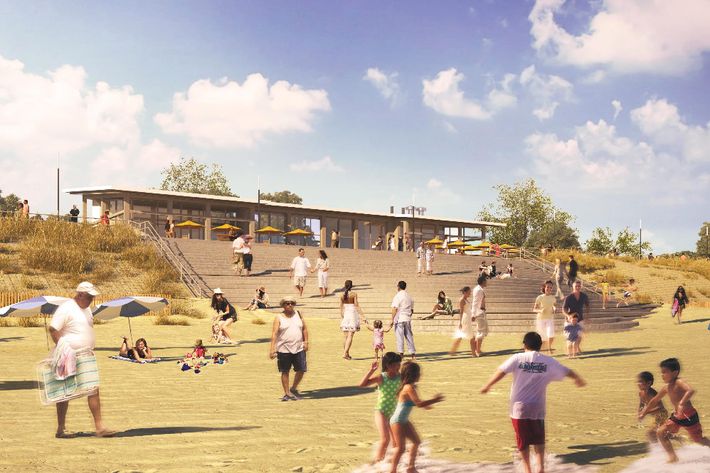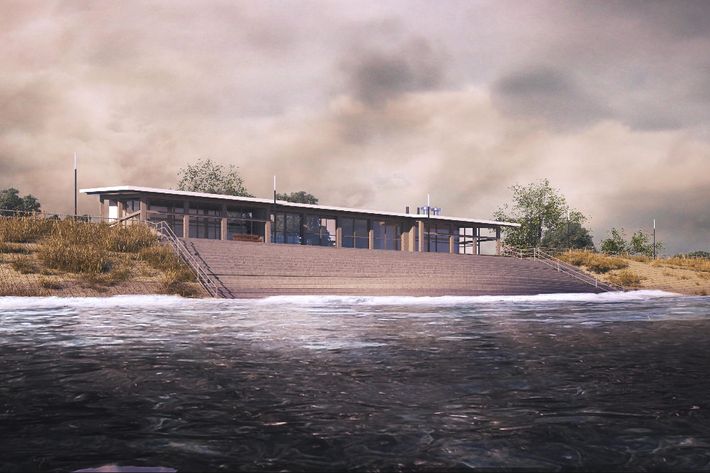 Here's a map of the whole plan (click to enlarge).