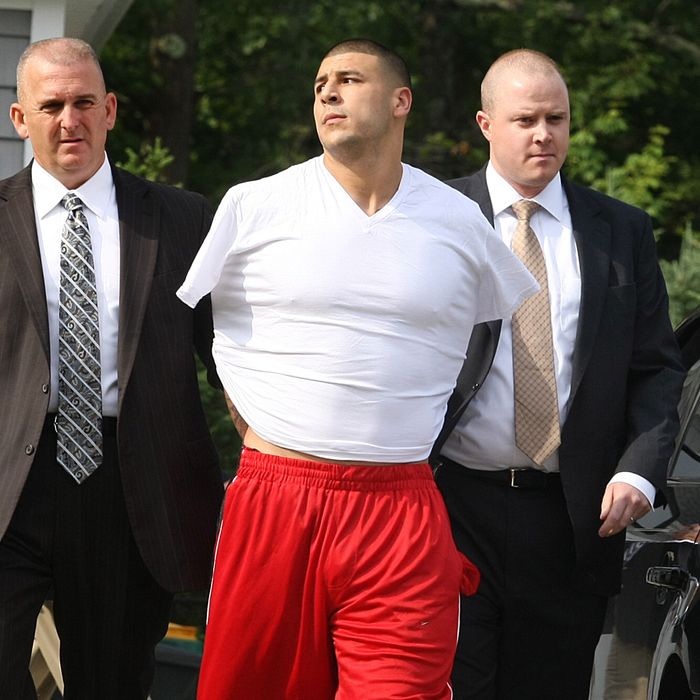 Aaron Hernandez has arms, just FYI.
Photo: Boston Globe/2013 - The Boston Globe
Aaron Hernandez, a tight end for the New England Patriots who happens to be pretty damn good — he made the Pro Bowl two seasons ago — was charged with murder today in the shooting death of his friend (and his fiancée's sister's boyfriend) Odin Lloyd. "Hernandez was angry with Lloyd for talking to a group of people at a nightclub on the previous Friday, a group that Hernandez apparently had beef with," according to Deadspin. Earlier today, he was dropped by the Patriots, who had signed him last summer to a $54 million contract. It was not a good day to be Aaron Hernandez.
It was also not a good day for the NFL as a whole. Because, incredibly, a different NFL player — Ausar Walcott, a rookie linebacker on the Cleveland Browns — was charged with "first-degree attempted murder, second-degree aggravated assault and third-degree endangering an injured victim" and was also released by his team.
If the NFL isn't careful, it's going to start earning itself a reputation for violence.