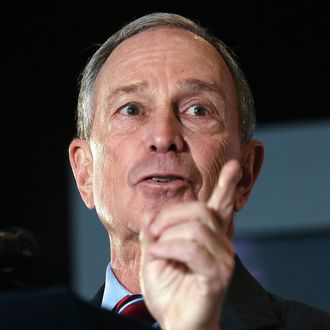 New York Mayor Michael Bloomberg delivers the annual State of the City address at the Barclays Center on February 14, 2013 in the Brooklyn borough of New York City. Bloomberg cited positive statistics including a record 52 million visitors to the city and a record low 419 homicides in 2012 while calling for a ban on styrofoam in the city.
Photo: Mario Tama/Getty Images
"Kids have to learn to speak grammar … If you don't speak good grammar — English with good grammar — you're not gonna get the kind of jobs that you want." —Mayor Bloomberg's unintentionally ironic advice to children.